Africana, ethnic art, tribal art
ETHNOGRAPHIE - Saint Sauveur, Jacques Grasset de. Tableau des principaux peuples de l'Afrique... de l'Amerique... de l'Asie... de l'Europe. UND: Tableau des decouvertes du Cap. Cook, & de la Perouse. Vollständige Folge von fünf kolorierten Aquatinta-Radierungen von Phelipeau, Malbeste und Mixelle nach Jacques Grasset de Saint Sauveur. Zusammen in 5 Blättern. Paris und Bordeaux, 1797-1798. Jeweils...
Price: CHF3,500 - CHF5,500
ca. US$3,532 - US$5,550
A 19th century Austrian stained wood and gilt brass mounted bracket clock with pull repeat the rectangular case with moulded caddy top, urn finials and carrying handle, on moulded base and cast vase feet, the arched gilt brass mask with 6.5'' enamelled dial with Arabic numerals, the mask arch with central enamel roundel, decorated with a figure of a young girl feeding fowl above a mock pendulum...
Price: £600 - £800
ca. US$748 - US$997
H: 56 cm. Altersspuren, besch.. Wood carving. Ivory coast/Africa. Height: 56 cm. Traces due to age, damaged...
88,5x31 cm und 72x30 cm. Two wood carving panels. Ivory coast/Africa, 20th century. 88,5x31 cm and 72x30 cm...
Liam Belton RHA (b.1947) Pewter and Eggs Oil on canvas, 40 x 61cm (15¾ x 24'') Signed; also signed, inscribed and dated 2015 verso Liam Belton is a well-known and popular figure in Irish art circles. Given the ineffable calm and stillness of his paintings it is somewhat surprising that he first came to attention for political activism as a student in the National College of Art in the late 1960s...
Price: €4,000 - €6,000
ca. US$4,417 - US$6,625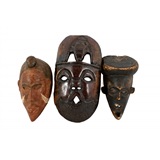 Sydney Alex Kumalo (South African, 1935-1988) Moses and Disciples signed 'KUMALO' (back of Moses' left leg) bronze Moses: 47 x 28.5 x 7cm (18 1/2 x 11 1/4 x 2 3/4in); first disciple: 33 x 28.5 x 7.5cm (13 x 11 1/4 x 2 15/16in). Second disciple: 40 x 22 x 17cm (15 3/4 x 8 11/16 x 6 11/16in). (3) Fußnoten Provenance Acquired from the Goodman Gallery, Johannesburg in 1974. A private collection, USA...
Price: £20,000 - £30,000
ca. US$24,940 - US$37,411
sinew-sewn on thick hide; remnants of quillwork on front panel and edged with a lane of white and cobalt seed beads; fringe also retains remnants of quillwork and "real" size white glass beads, overall length 24 in. x width 16 in. mid-19th century Provenance: Collected ca 1845-1865, by Father John Higgenbotham, a missionary based in St. Louis, Missouri and Halifax, Nova Scotia; Mount Melleray...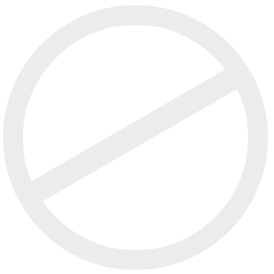 Carta del Mar Rosso e del Sudan orientale pubblicata per cura della Sezione Cartografia della Societa' Africana d'Italia. Chromolithogr. Karte v. Steeger wohl aus Bullettino della Societa' Africana d'Italia. Mit 3 kl. Nebenkarten u. Legende. 40,7 x 33 cm. Mehrf. gefalt. - Randeinr. oben im Falz...
Date: 11 Oct 2019 - 12 Oct 2019
American, ca 1890-1920. An African-American vaudeville puppet, having a papier-mache head, articulated wooden armature and hand-carved hands and feet, with original paint and clothing; ht. 45.5 in...
Try LotSearch
Try LotSearch and its premium features for 7 days - without any costs!
Search lots and bid
Price database and artist analysis
Alerts for your searches