Lettres zoographiques**Encre sur papier**23 x 25 cm.**(ref 144...
Price: €50 - €80
ca. US$60 - US$96
Ecole française vers 1900 Miarka Pierre noire, estompe et rehauts de craie blanche 37 x 48 cm Légèrement insolé, traces d'un ancien montage Jean Richepin publie en 1883 le roman « Miarka, la femme à l'ourse » illustré par Pierre Morel et Louis Strimpl en autres...
Price: €400 - €600
ca. US$482 - US$724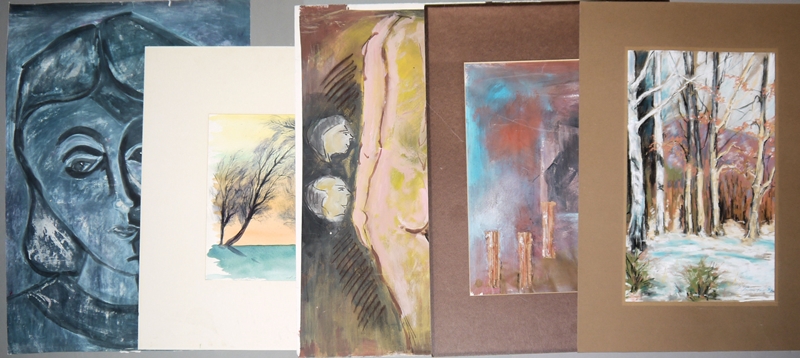 Künstlernachlass Helmuth Ritzer, 16 Aquarelle und Zeichnungen in Mappe, 1980er-90er Jahre Helmuth Ritzer, * 1928, Pirmasenser Maler, Meisterschüler der Klasse Prof. Fritz Itzinger, seit 1979 Mitglied der Bildungsakademie Schloß Goldegg, Mappe mit 16 Aquarellen, Zeichnungen, Gouachen und Mischtechniken, dabei Akte, Landschaften, Portraits usw., 33 x 23 cm- 70 x 49 cm, in Mappe, beil. Zeugnis der...
Price: €400 - €600
ca. US$482 - US$723
DEFLIN Gustave, 1875-1950 Lucie, 1896 aquarelle sur papier (insolation, rousseurs et traces d'oxydation sur des retouches à la gouache blanche), signée et datée en bas à droite, titrée vers la gauche 101x25,5 cm...
Price: €150 - €250
ca. US$180 - US$301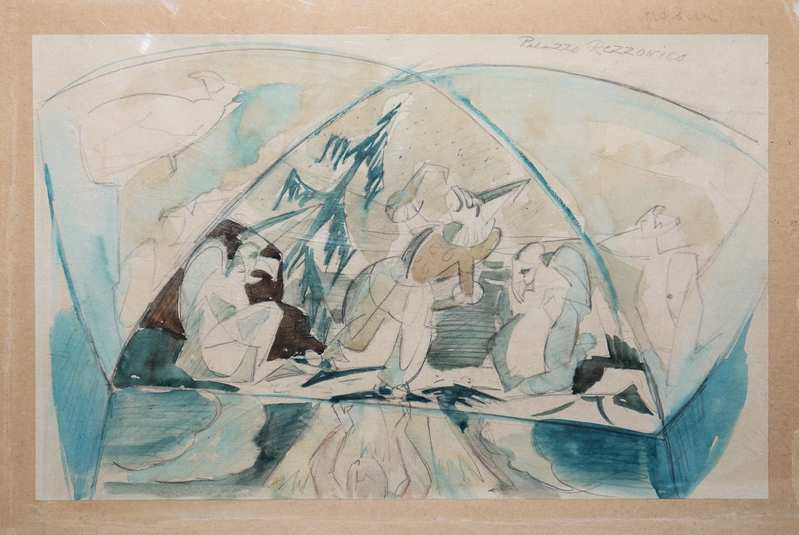 Jules Pascin (bulgarisch Жул Паскин), kubisch-expressionistische Szene, "Palazzo Rezzonico", Aquarell um 1920 Jules Pascin,1885 als Julius Mordecai Pinkas in Widin - 1930 Paris, war ein bulgarischer Maler des Expressionismus. Nach dem Studium in Wien verbrachte Pascin die Zeit von 1902 bis 1905 in Budapest, Wien, München und Berlin, wo er an verschiedenen Akademien studierte. In München zeichnete...
Price: €450 - €500
ca. US$542 - US$603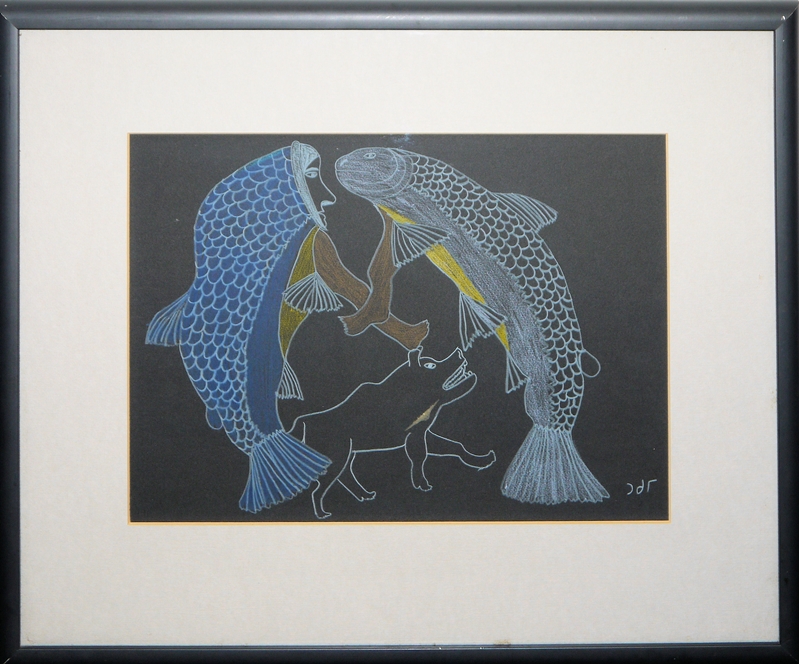 Simon Tookone ( Inuit- Künstler / Baker- Lake ), Die Begegnung, Zeichnung gerahmt, mit Rechnung der Inuit- Galerie/ Mannheim von 1992 Simon Tookoome 1934 Chantrey Inlet - 2010 Baker Lake, war ein Utkusiksalingmiut Inuk Künstler "In his youth, Tookoome and other Utkusiksalingmiut lived along the Back River and in Gjoa Haven on King William Island. Here he met and was influenced by the Netsilik...
Price: €200 - €220
ca. US$241 - US$265
Ecole du Xxème Siècle Le Cannet, 1932 Aquarelle sur traits de plume 34 x 48 cm à la vue Localisé, daté et signé de manière peu lisible en bas à droite...
Price: €40 - €60
ca. US$48 - US$72
Ecole du Xxe siècle Dans l'escalier Aquarelle sur traits de crayon présenté dans un encadrement en plexiglas 55,5 x 71 cm Signé et daté en bas à droite 90...
Price: €100 - €150
ca. US$120 - US$181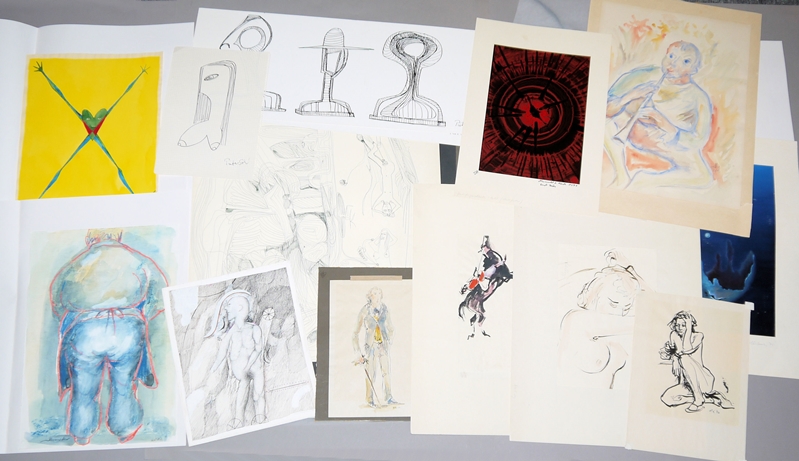 Aus Sammlungsnachlass: 20 Blatt Originale, meist Zeichnungen, ab Mitte 20. Jh. Für Selbstbesichtiger! Piet Sohl, 4 Zeichnungen - Martinotto (=Friedrich Kotzenberg), Aquarell - Hans-Jürgen Kleinhammes, Bleistiftzeichnung - Birgit Antoni, Aquarell - Sumiko Kudo, Aquarell - In-Churl Park, Tuschezeichnung - Ulrike Williams, Ölgemälde - Wolf Heinecke, Aquarell m. Bleistift - Peter Kampehl, Mischtechnik...
Price: €600 - €700
ca. US$723 - US$844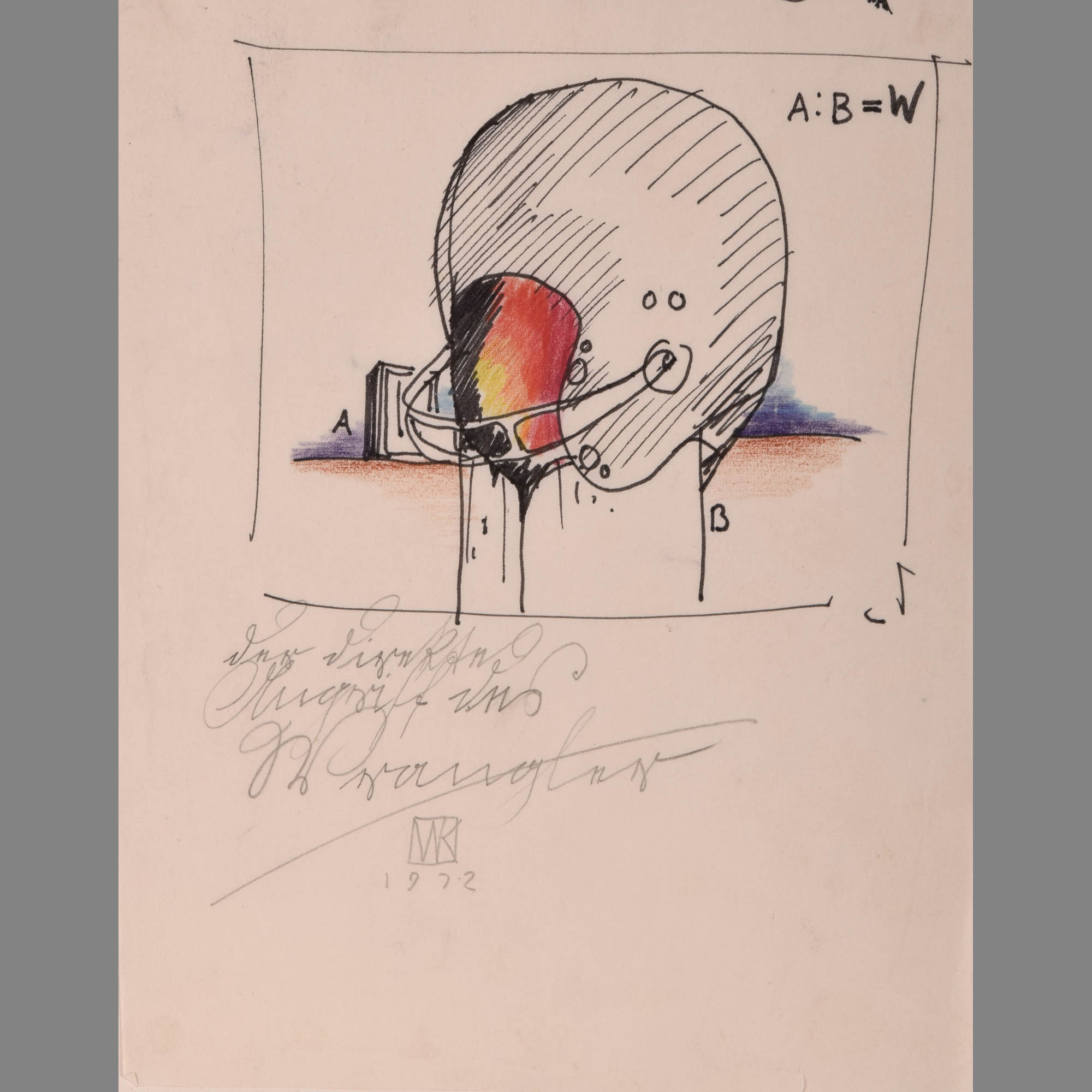 Konvolut Handzeichnungen und Aquarelle insg. 19 Arbeiten, dabei u.a.: 1 x Wernhera Sertürner, Aquarell und Gouache, fantastische Landschaft, 1 x Ivan Vychlopen, Mischtechnik, abstrakte Komposition, 1 x Hansik Gebert, Blei und Aquarell, abstrakte Komposition, dazu versch. unsignierte Arbeiten, u.a. Schablonen-Spritztechnik und Collage, je untersch. Altersspuren, Blatt bis ca. 76 x 63 cm...
Try LotSearch
Try LotSearch and its premium features for 7 days - without any costs!
Search lots and bid
Price database and artist analysis
Alerts for your searches