Lot details Japan, c. 1850s Woodblock print, ink and color on paper. Vertical Oban. Signed Hiroshige ga and published by Koshishei. Entitled Awa, Kominato no ura (Kominato Bay, Awa Province), from the series Rokujuyoshu meisho zue (Pictures of famous places in the sixty-odd provinces). Framed (no glass). SIZE of the sheet 24.5 x 36 cm, framed 37.5 x 50 cm Condition: overall fine condition - colors...
Price: €1,200
ca. US$1,354
Lot details Sino-Tibetan, 18th to 19th century. Distemper on cloth. Painted in vibrant colors depicting Buddha Shakyamuni seated in dhyanasana on a lotus throne in a nature setting, his left hand in dhyana mudra cradling a begging bowl, surrounded by his main disciples, lamas, buddhis lions, amongst other creatures. An inscription to the reverse. Condition: Some material loss, creasing, tears...
Price: €2,000
ca. US$2,257
2 volumes. 29.5x24.5 cm (11¾x9½"), cloth in dust jacket, in blue cloth slipcase. DVD included at the rear of volume II. Complete collection and catalog of Kawase's woodblocks, reproduced in full color. Kawase Hasui (1883-1957) was one of the most prominent print designers of the shin-hanga ("new prints") movement...
Drei Netsukes aus Elfenbein mit Darstellungen eines Weisen auf einer Schildkröte, eines Mannes mit seinem Sohn sowie eines Mannes mit einer Laute. Jedes Netsuke fein graviert und farbig (teils polychrom) gefasst. Höhe 4 bis 6 cm. Achtung: Ein Export dieses Loses aus der EU ist leider nicht möglich. Zustand: II Fragen zum Los...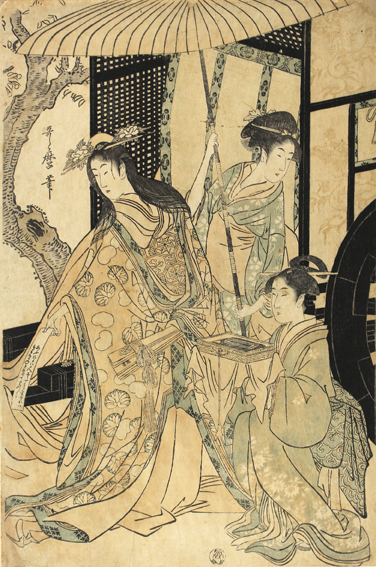 (1753 Kawagoe - Edo 1806). Mitate Gosho-Guruma (Parodie auf eine Szene mit einem kaiserlichen Wagen). Mittiger Teil eines Triptychons. Holzschnitt. 1750 - 1806. 37,5 x 24,5 cm. Sign. "Utamaro hitsu". Eine Prinzessin, die von einem kaiserlichen Wagen gestiegen ist, reicht einem jungen Mann, der einige Schritte von ihr entfernt am Boden kniet, einen mit Versen beschriebenen Papierstreifen. Das...
Date: 17 Feb 2022 - 19 Feb 2022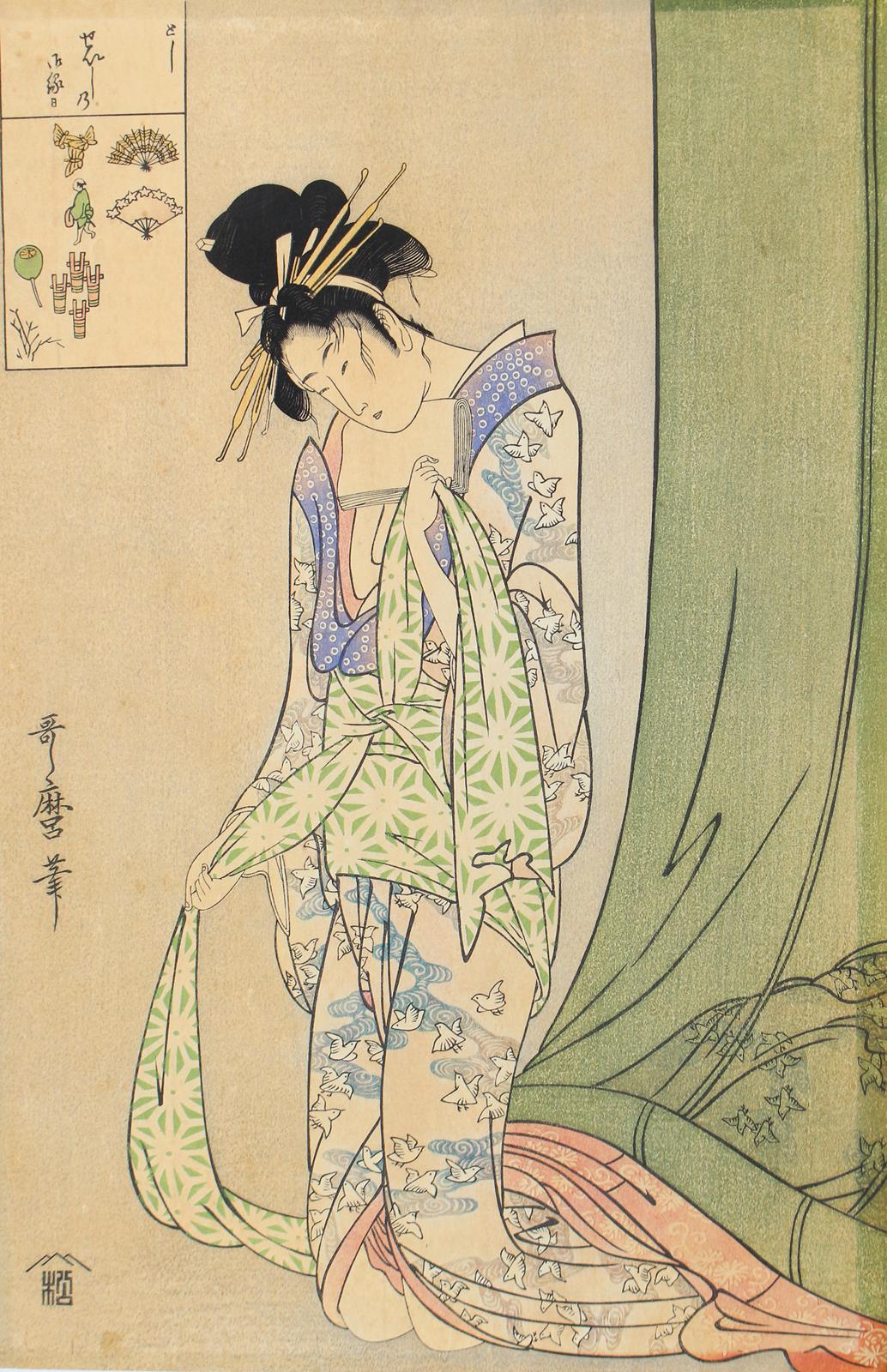 (1753 Kawagoe - Edo 1806). Die Kurtisane Hanaôgi entschlüpft einem Moskitonetz. Aus der Serie Ogiya Hanaôgi michôka shitaru uchi kara. Farbholzschnitt. Original 1795, Nachschnitt 1. Hälfte 20. Jhdt. 37 x 24 cm (tate-ôb an). Verlag: Matsumura Tatsuemon. Sign. "Utamaro Hitsu". Li. oben und verso Siegelzeichen. -leicht fleckig...
Date: 17 Feb 2022 - 19 Feb 2022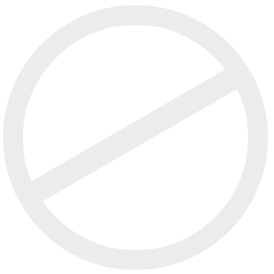 (1753 Kawagoe - Edo 1806). Popen o Fuku Musume (Junge Frau, die ein Poppenglas bläst). Aus der Serie Fujin Sogaku Jittai (Zehn Physiognomien der Frauen). Holzschnitt mit Glimmergrund. Nachdruck des Originals von 1790. 19./20. Jhdt. Sign. Der Popen ist eine exotische Spielzeugart, die Geräusche erzeugt, mit dem ein behütetes Mädchen aus einer anständigen Familie seien Zeit vertreiben konnte. Der...
Date: 17 Feb 2022 - 19 Feb 2022
Lot details Japan, Taisho/Showa period The three dishes executed in shimmering roiro-nuri lacquer with a red-lacquer double-border on the rim, and three geometrical motifs in red lacquer and gold foil. DIAMETER 13.6 cm Condition: Very good condition, minor wear to edges. Provenance: Austrian private collection...
(1797 Edo 1858), nach. Kai Inume Toge (Inume Pass in der Provinz Kai). Aus der Serie 36 Ansichten von Mt. Fuji (Fuji Sanju-Rokkei). Farbholzschnitt. Reproduktion. O.J. 25,7 x 16,7 cm. Auf Papier mont...
Date: 17 Feb 2022 - 19 Feb 2022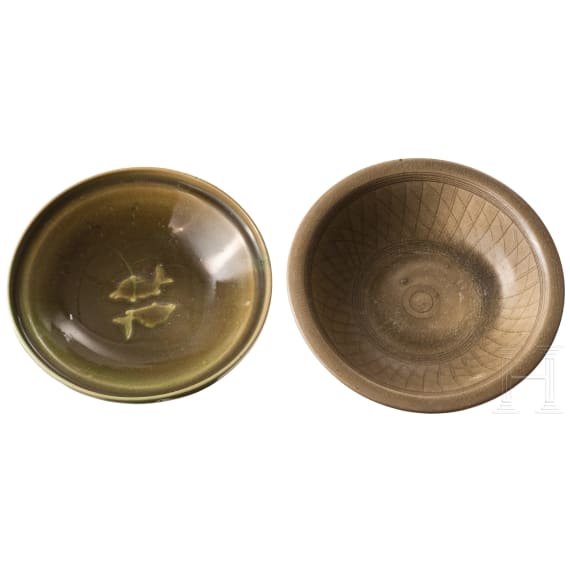 Unterschiedliche Schalen aus leicht gräulichem Porzellan mit grüner Glasur. Ein Exemplar im Spiegel mit zwei reliefierten Fischen, Glasursprünge. Die zweite Schale mit einfachem, geometrischem Dekor. Durchmesser 25 und 26 cm. Zustand: II Fragen zum Los...
Try LotSearch
Try LotSearch and its premium features for 7 days - without any costs!
Search lots and bid
Price database and artist analysis
Alerts for your searches