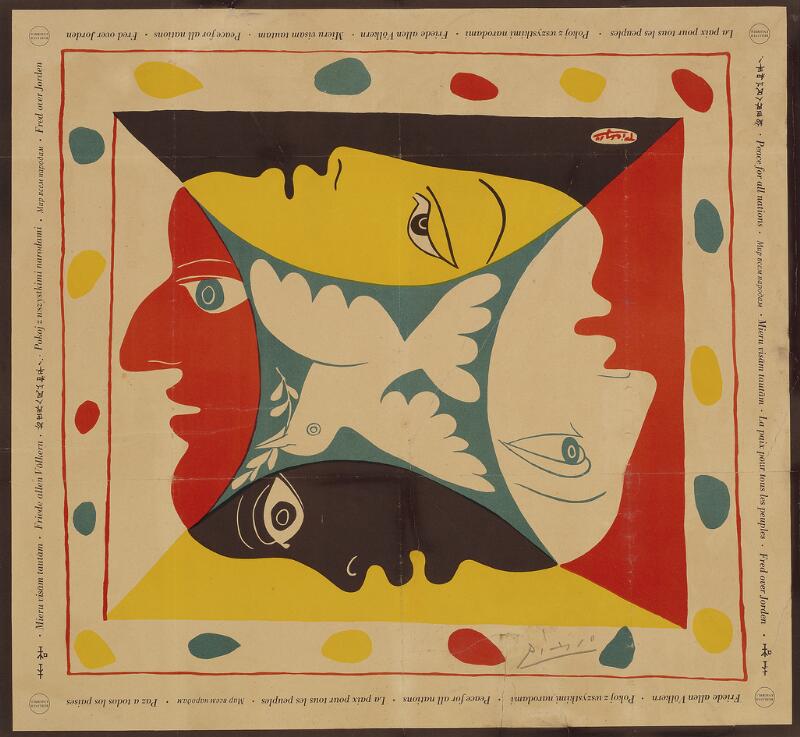 "Peace for all Nations"/"Friede allen Völkern", c. 1951–52. Signed Picasso. Lithographic exhibition poster in colours. Sheet size 72×77 cm. Literature: Christoph Czwiklitzer: "Pablo Picasso Plakate 1923–1973", Deutscher Taschenbuch Verlag, München, 1981, variant of no. 90. This lot is subject to Artist's Royalty . Artist's Royalty In accordance with Danish copyright law, an additional royalty fee...
Price: DKK12,000 - DKK15,000
ca. US$1,776 - US$2,220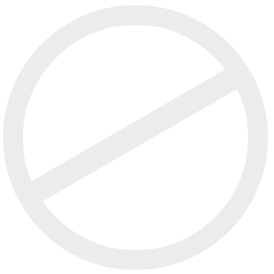 3 Mappen mit zus. 64 (von 65) Bl. (meist farb.) Serigraphien von versch. Künstlern, alle sign. Basel 1976-77. Imp.Fol. Lose in farb. illustr. Ohlwd.-Mappen. Enthält Mappen von Spezialkursen für künstlerischen bzw. angewandten Siebdruck der Kunstgewerbeschule Basel mit 25; 20; 19 (von 20, ohne Taf. 1) Serigraphien v. Kursschülern. - Dabei: Mappe mit 25 Taf. (Dublette). - Zus. 4...
Date: 11 Oct 2019 - 12 Oct 2019
In the 1990s, John acquired a number of these Meisel prints from a Coca-Cola bottler in Knoxville, Tennessee. Like most bottlers, he displayed those in the offices of his bottling plant. They were made available to bottlers in 1976 by the company, and 30 different variations were offered to the bottlers, all with different images. Most of the images are pulled from signs, posters, and other print...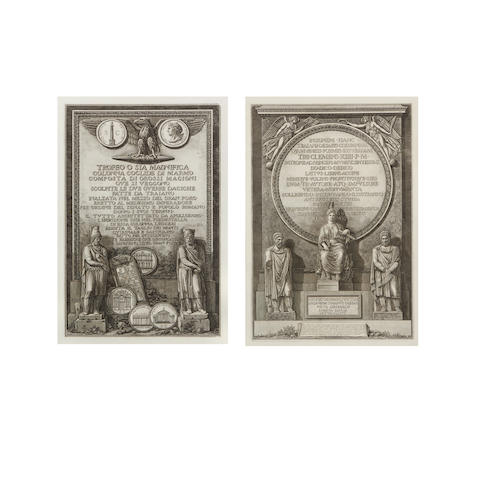 Giovanni Battista Piranesi (1720-1778) Two Engravings of Roman Monuments, Engravings, on paper, later restrikes, with margins, each framed. (2) Framed 42 1/4 x 31 3/4in (107 x 80.5cm); framed 42 3/4 x 33 1/2in (109 x 87cm...
Price: US$1,000 - US$1,500
Giovanni Battista Piranesi (1720-1778) Two Engravings of Roman Arms and Armor, Engraving, on paper, a later restrike, with margins, framed. (2) Each framed 37 x 46in (94 x 116.8cm...
Price: US$1,000 - US$1,500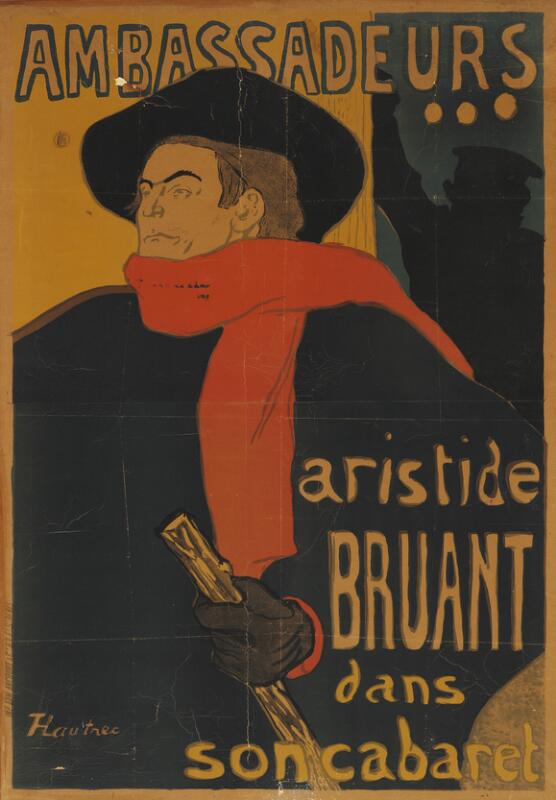 "Ambassadeurs, Aristide Bruant dans son cabaret", 1892. Signed in the stone and marked IMP EDW ANCOURT & Cie 83 Fg St DENIS. Lithograph in colours. Visible size 140×100 cm. Literature: Götz Adriani no. 3; Delteil no. 343; Adhémar no. 6; Adriani no. 5; Wittrock no. P 4. Provenance: The collection of artist Johan Rohde (1856–1935), Copenhagen. Acquired in Paris, 1892. Since by descent in the family...
Price: DKK125,000
ca. US$18,507
Marc Chagall (1887-1985) Five Lithographs (Mourlot 238, 245, 246, 250, 400) Five lithographs printed in colours, 1956-1962, four from 'The Bible' one from 'Chagall Lithographs', each on wove paper, 355 x 260mm (14 x 10 1/4in) (and smaller) (5) (unframed...
Price: £300 - £500
ca. US$375 - US$625
Piranesi (Giovanni Battista) Campus Martius Antiquae Urbis, engraved title, frontispiece, dedication with 2 half-page vignettes, 2 initials, 2 tail-pieces, and 43 engraved plates, numbered I-XLVIII, with plate V on six sheets joined and folding as plates V-X, plates XII and LXVI with two subjects each, plate XLVIII with 3 subjects, the folding plate 'Scenographia machinae' by Arnold van Westerhout...
Price: £10,000 - £15,000
ca. US$12,506 - US$18,759
A set of ten 18th century engravings by Louis Simon Lempereur (French 1728 -1808) depicting various courtly interior scenes all mounted within cream card mounts and set within white painted glazed rectangular frames, comprising a pair of larger engravings, 73.5cm x 60cm and eight smaller engravings 56cm x 46cm overall (10...
Price: £400 - £600
ca. US$498 - US$748
GIOVANNI BATTISTA PIRANESI (Mogliano bei Mestre 1720 - 1778 Rom) Veduta dell' Arco di Costantino, 1771. Radierung. Im unteren Rand links gestochen signiert: Cavlier Piranesi del. e inc. 48 x 71 cm. (Bogengrösse: 55,5 x 77,5 cm). Gerahmt. Hind 97 I (von III, vor den Nummern). - Kräftiger, klarer und gleichmässiger Druck mit Rand um die Plattenkante. Gleichmässig dezent stockfleckig, partiell...
Price: CHF400 - CHF600
ca. US$403 - US$605
Try LotSearch
Try LotSearch and its premium features for 7 days - without any costs!
Search lots and bid
Price database and artist analysis
Alerts for your searches