Holz geschnitzt, rechteckige Rahmenform mit Herzblatt- und Perlstableistenbordüren, auf Prankenfüßen stehend, girlandenförmiger Aufsatz in Form von Eichen- und Lorbeerblättern mit Früchten, seitlich Fratzenköpfe mit Eichenblattdekor, Gesamthöhe ca. 187 cm, Breite ca. 87 cm, Tafel ergänzt Ruf 2.000...
Price: €4,000 - €5,000
ca. US$4,437 - US$5,546
Entwurf Eero Saarinen 1957 für Knoll International. Tischplatte aus weissem Laminat. Stuhlschalen aus Kunststoff. Füsse aus Aluminiumformguss mit weissem Rilsan beschichtet. Sitzkissen aus weissem Leder. Alle Stühle und Tisch mit Herstellerplakette. Guter Zustand. Länge Tisch 198 cm Breite Tisch 121 cm Höhe Tisch 74 cm...
Price: CHF6,000
ca. US$6,013
Date: 14 Nov 2019, 09:00 - 16 Nov 2019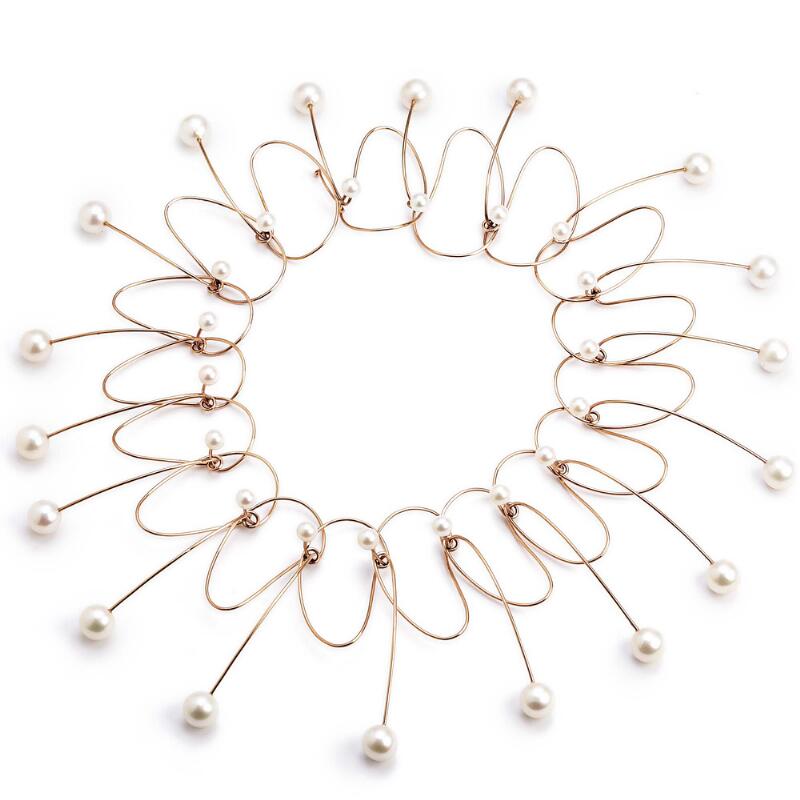 A pearl necklace "Round Table Conversation" set with numerous cultured freshwater pearls, mounted in 14k pink gold. Pearl diam. app. 8.0–14.0 mm. L. app. 53 cm. 2019. Accompanied by original case. Jytte Kløve has received several prizes and grants such as working grants from the Danish Art Foundation in 1998 and 2003, The Danish National Treasury Foundation in 1994 and 2004, and an honorary grant...
Price: DKK30,000 - DKK40,000
ca. US$4,428 - US$5,904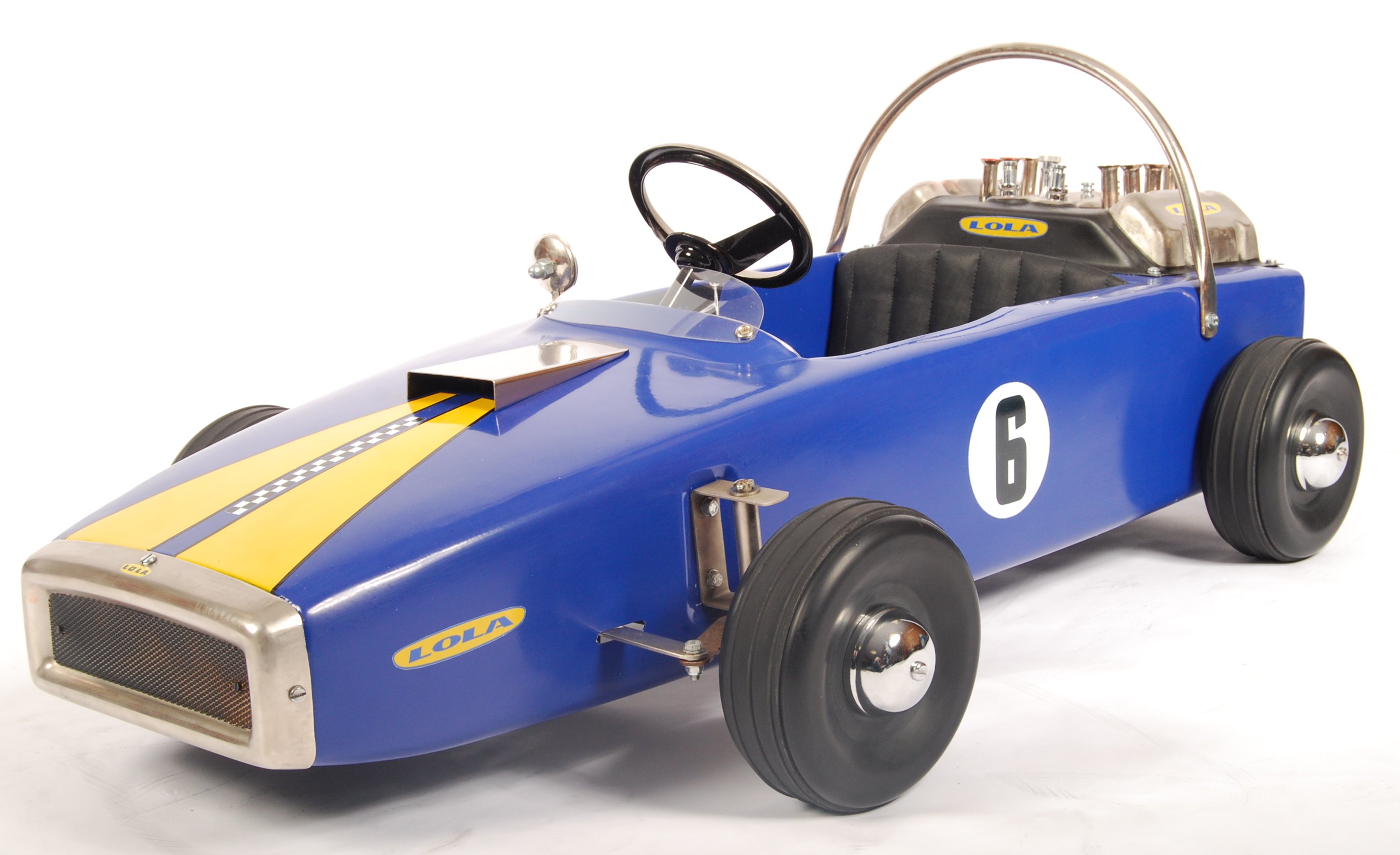 A rare unique vintage 1960's Lola pedal racing car. Metal body, in blue and yellow, fitted with various accessories including metal air intake, wing mirror, and front grill. A detailed faux-engine features to the rear, with a metal roll-bar to the rear of the seat. Metal wheels. A unique example of a pedal racing car. Measures approx 116cm long. From a private collection of vintage pedal cars...
Price: £700 - £900
ca. US$902 - US$1,159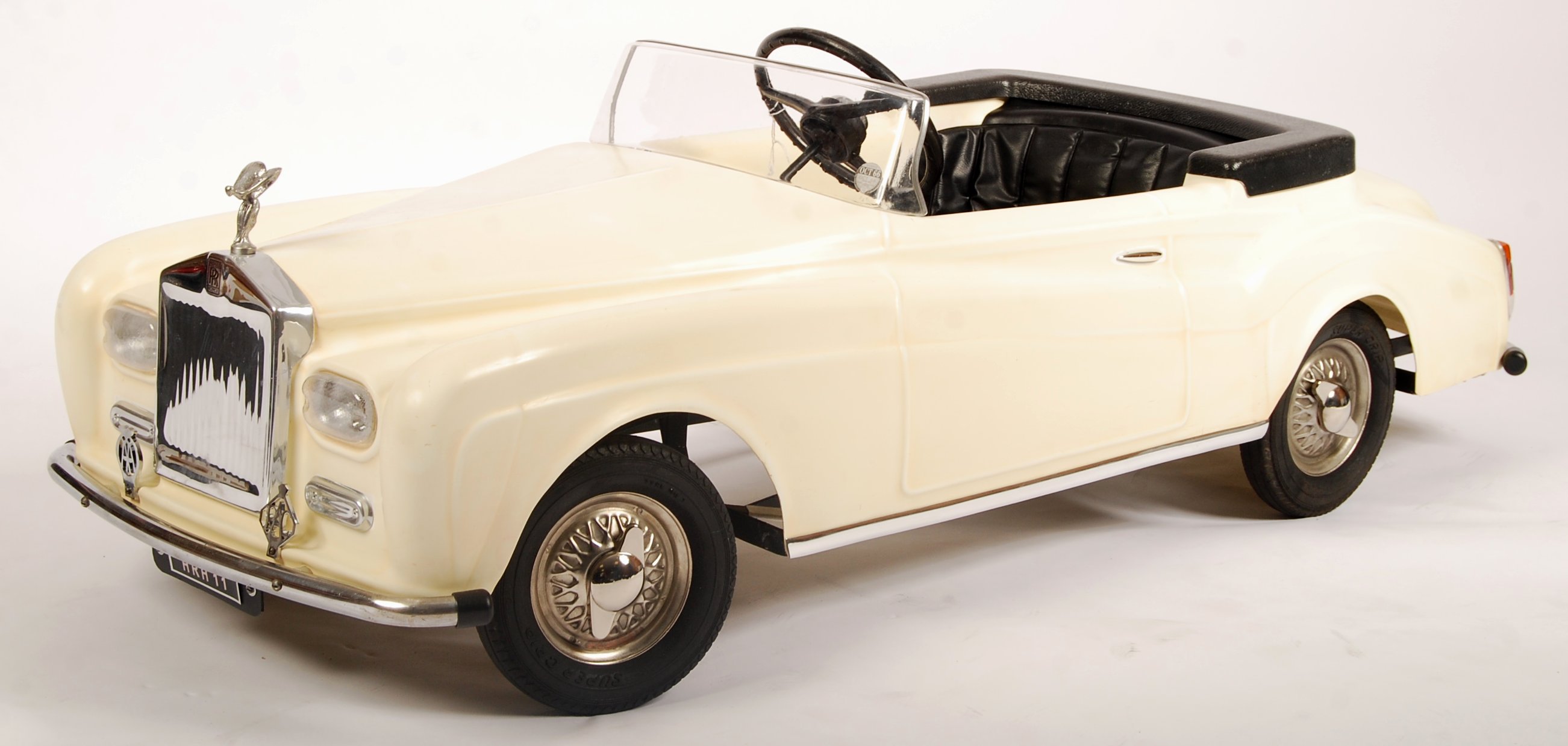 A rare vintage prototype 1970's Sharna (who took over Tri-ang / Triang) made Rolls Royce Silver Cloud child's pedal car. Cream plastic body, with a plastic depiction of the famous 'Spirit Of Ecstasy' car mascot to the front. Fitted with working electric lights and horn, and even miniature RAC and AA badges fixed to the front. Registration ' HRH 11'. Believed to be one of only 127 ever made. The...
Price: £1,500 - £2,500
ca. US$1,933 - US$3,221
ca. 77 g fein, bestehend aus: Preussen 20 Mark 1914 A Wilhelm II. Uniform, Frankreich 20 Francs 1852 A Louis-Napoleon Bonaparte, Griechenland 20 Drachmen 1884 Georg I., Frankreich 20 Francs 1817 A Ludwig XVIII., GB 1 Sovereign 1896 Victoria, GB 1 Sovereign 1918 Georg V., Frankreich 20 Francs1851 A Ceres Kopf, Türkei 100 Piaster , Italien 20 Lire 1863, Russland 5 Rubel 1889 r Alexander III...
Price: €3,000
ca. US$3,311
Five Minton encaustic floor tiles designed by Augustus Welby Northmore Pugin, from Southwark Cathedral, the central circular panel with a lamb of god motif, flanked by four cruciform tiles with geometric cruciform and fleur de lys terminal design, in colours impressed marks, damages and losses, 27cm wide (largest tiles), (5) Provenance A private tile collection...
Price: £200 - £300
ca. US$256 - US$384
A Carter's Poole Pottery tile probably designed by Edward Bawden, square, painted with Poole Pots and a leaping gazelle bookend, in green and black on a cream ground, unsigned, 13cm. square Provenance Arts and Crafts and 20th Century Design, Woolley and Wallis Auctioneer's 1st June 2006 lot 903. Private collection...
Price: £150 - £250
ca. US$192 - US$320
A Regency pollard oak and brass marquetry circular table , by George Bullock, circa 1815, the top decorated with brass marquetry depicting repeating foliate designs, the turned stem with ebonised detail, above a shaped triangular plinth decorated with further foliate brass marquetry, and three downswept legs surmounted by ebonised roundel terminals and on ball feet, 73cm high, the top 75cm...
Price: £5,000 - £7,000
ca. US$6,447 - US$9,026
Um 1900. Mahagoni und mahagonifarbenes Holz. Bestand: Tisch und vier Stühle. Die Stühle mit Jonc-Geflecht. Restauriert. Gebrauchsspuren. Breite Tisch 94.5 cm Höhe 75.5 cm Breite Stühle je 42 cm Höhe 92 cm Provenienz: Privatbesitz Basel, ehemals Deutsches Konsulat Basel...
Date: 14 Nov 2019, 09:00 - 16 Nov 2019
Try LotSearch
Try LotSearch and its premium features for 7 days - without any costs!
Search lots and bid
Price database and artist analysis
Alerts for your searches