Music & musical instruments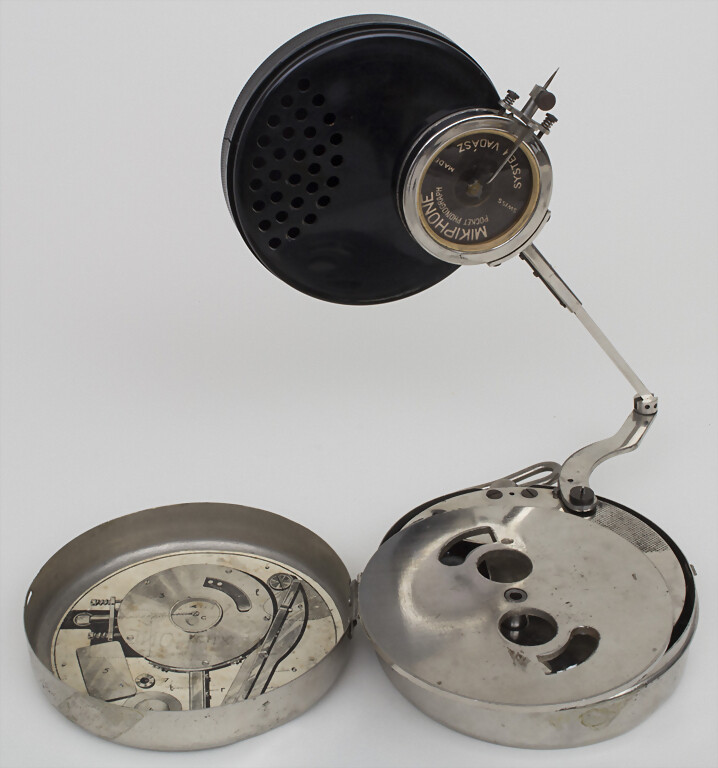 Hersteller: Paillard & Cie aus Sainte-Croix in der Schweiz Model: Pocket Phonograph 'Mikiphone', System Vadasz, Maße: Gehäuse D. 11,5cm, H. 5,0 cm, Zustand: Gehäuse mit kleiner Delle, Werk Läuft, Funktion nichtbgeprüft, kein Anspruch auf Vollständigkeit Vorgebot abgeben...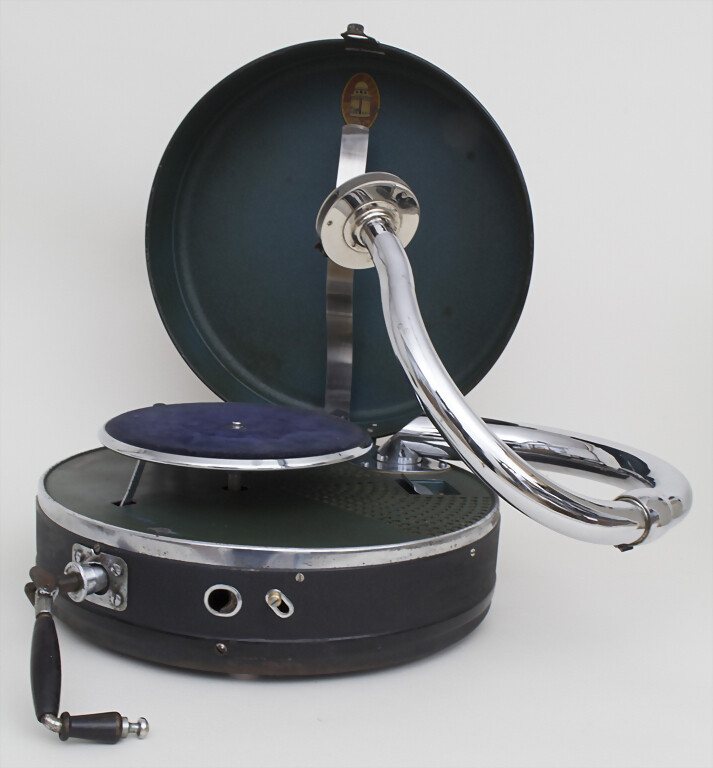 Material: Holz, Metall, Samt, Konstruktion: Odeon Records, Hersteller: Carl Lindström AG, Technisches System: Brüder Vadász, Maße: D. 34,5 cm, H. 16 cm (geschlossen), Zustand: gut, geringfügige altersbedingte Gebrauchsspuren, Gerät funktionsfähig (ohne Gewähr), Kommentar: bekannt aus dem Film 'Shanghai-Express' (1923) von Josef Sternberg mit Marlene Dietrich; Exemplare des Schlemmer-Grammophons...
Price: €1,200
ca. US$1,347
A late 20th/early 21stC Porter American polyphon, the case decorated with simulated marquetry musical instruments etc., sold with a number of 12" copper plated discs with original paperwork etc...
Price: £500 - £800
ca. US$631 - US$1,009
Bronze à patine verte H_ env. 10,0 cm Art romain, Ier - IIIème siècle Le lot est composé de 6 instruments chirurgicaux différents. Celles-ci sont toutes caractérisées par le même manche cylindrique se terminant au bas par un petit élément ovoïde; vers l'extrémité supérieure, le diamètre diminue avec l'alternance de petits éléments arrondis à des fins décoratives et pour améliorer la tenue de...
Price: €1,000 - €1,200
ca. US$1,128 - US$1,354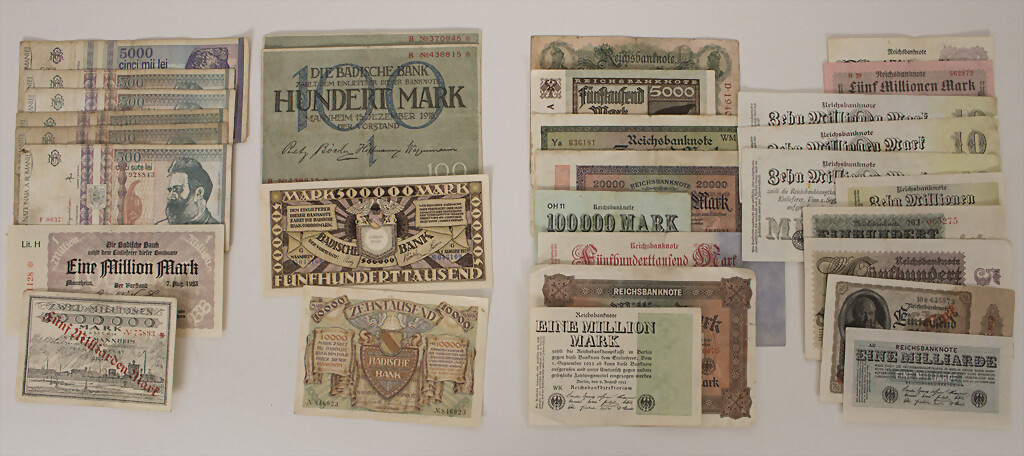 Reichsbanknoten: 18 Scheine, von 50 Mak 1918 bis 1 Milliarde Mark 1923, Badische Bank Mannheim: 5 Scheine, Stadt Mannheim: 1 Schein, Rumänien: 6 Scheine, Zustand: unterschiedliche Erhaltungsgrade Vorgebot abgeben...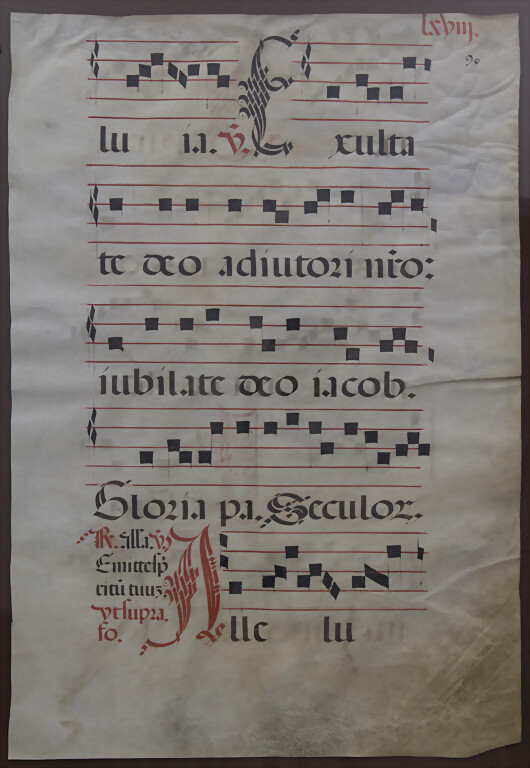 Technik: Tusche auf Pergamentpapier (auf braunem Stoffgrund fixiert), Schrift in Schwarz und Rot, Zierinitialen in Rot und Schwarz, Quadratnoten auf 5 roten Notenlinien, beidseitig beschrieben, gerahmt, hinter Glas, Blattgröße: 55 x 37,5 cm, Zustand: gut, Ränder partiell etwas knittrig und gebräunt Vorgebot abgeben...
Alan Ross (British, b. 1962) The Spinning Radiolarian Steel, Signed 260cm high, 110cm diameter On view at: The Sculpture Park...
Price: £3,000 - £5,000
ca. US$3,822 - US$6,371
Various commemorative mugs, aviation cabinet plates, glass vases, soda syphon etc. (1 tray and loose...
PANERAI "The Rösel Radiomir", ref. 3646 type C, n° 1010351 Vers 1942 Montre bracelet militaire de plongée historique en acier accompagnée de sa boussole et de son carnet de plongée d'époque Boîtier : coussin, anses soudées, couronne et fond vissés, signé Rolex Cadran : noir "Sandwich", chiffres arabes, index "bâton", aiguilles luminescentes Mouvement : mécanique cal. 618, 17 rubis, signé Rolex...
Price: €90,000 - €110,000
ca. US$101,587 - US$124,162
Mueble con aparato de radio y tocadiscos integrado. Medidas: 82 x 66 x 39 cm...
Try LotSearch
Try LotSearch and its premium features for 7 days - without any costs!
Search lots and bid
Price database and artist analysis
Alerts for your searches