Music & musical instruments
18.Jhdt. 3.tlg Oboe Buchsbaum mit 6 Ventilklappen. Dresden um 1780. Alle drei Teile mit Brandstempel 5 strahlige Krone, Namenszug Crone u. 6-blättriger Blumenstempel. L: 60 cm. Unten Klebeetikett mit Zusatz H Oboe R.Zeller. (Reinhard Zeller 1826-1891). Aus dem Nachlaß der Familie Christian Heinrich Zeller (1779-1860). Musikinstrument des Reinhard Zeller (1826-1891). Im 18. Jhdt wohl von der Fam...
Price: €1,500
ca. US$1,666
Date: 14 Feb 2020 - 15 Feb 2020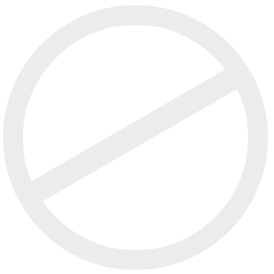 Konvolut von Noten zu Chormusik, Liedern u. Liederbücher, vorwieg. 20. Jh. Verschied. Form. Tls. stärker Gebrauchs- u. Alterssp., tls. beschäd. Gekauft wie besichtigt. - Dabei: Musikschulen. Konvolut Musikschulen für Akkordeon, Geige, Klavier, Gitarre, Flöte, Trompete, Kontrabass etc. Vorwieg. 20. Jh. Verschied. Formate. - Gebrauchs- u. Altersspuren, tls. beschäd...
Date: 14 Feb 2020 - 15 Feb 2020
Große Spieldose mit Melodiewechsel. Werk ungemarkt, nummeriert mit 1441 sowie Gehäuse. Werk muss gereinigt werden. Werk läuft jedoch nicht reibungslos. Hinterer Holzdeckel mit ehem. Wurmbefall (nicht mehr aktiv). Walze 26,5 cm, Kamm mit 103 Zähnen. Kasten Mahagoni L: 11,5 x 42,5 x 14 cm. Alterssp. - Aus ehem. Schweizer Privatslg...
Date: 14 Feb 2020 - 15 Feb 2020
Un violon copie Stradivarius...
Price: €20 - €40
ca. US$22 - US$44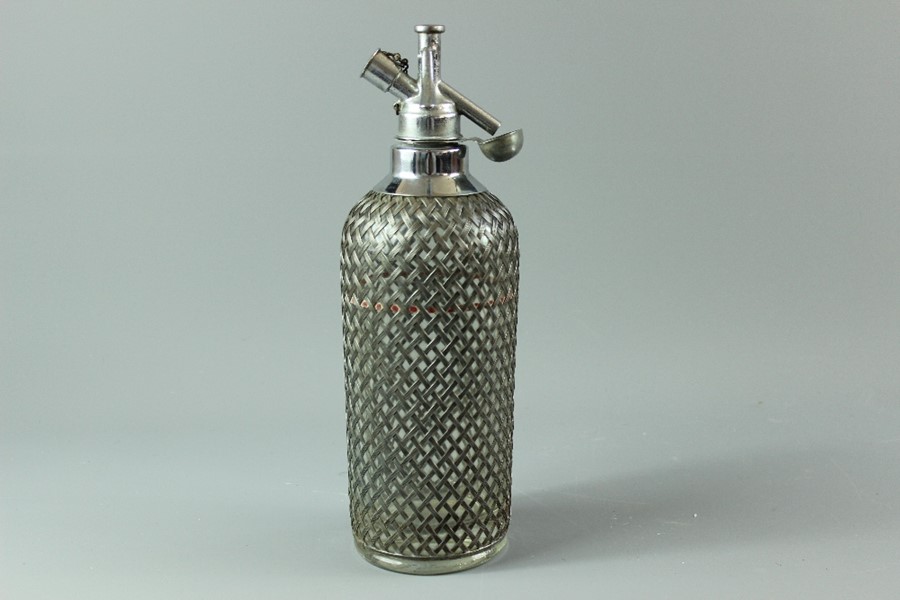 An Art Deco metal-clad soda syphon; the syphon approx 32 cms h...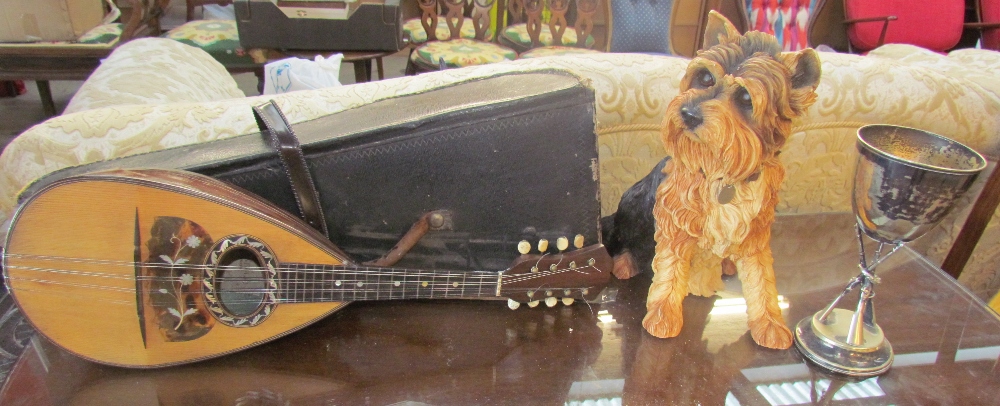 A bowl back eight string mandolin, inlaid with mother of pearl, cased together with a Leonardo Collection Yorkshire Terrier and an electroplated trophy cup...
Price: £40 - £60
ca. US$52 - US$78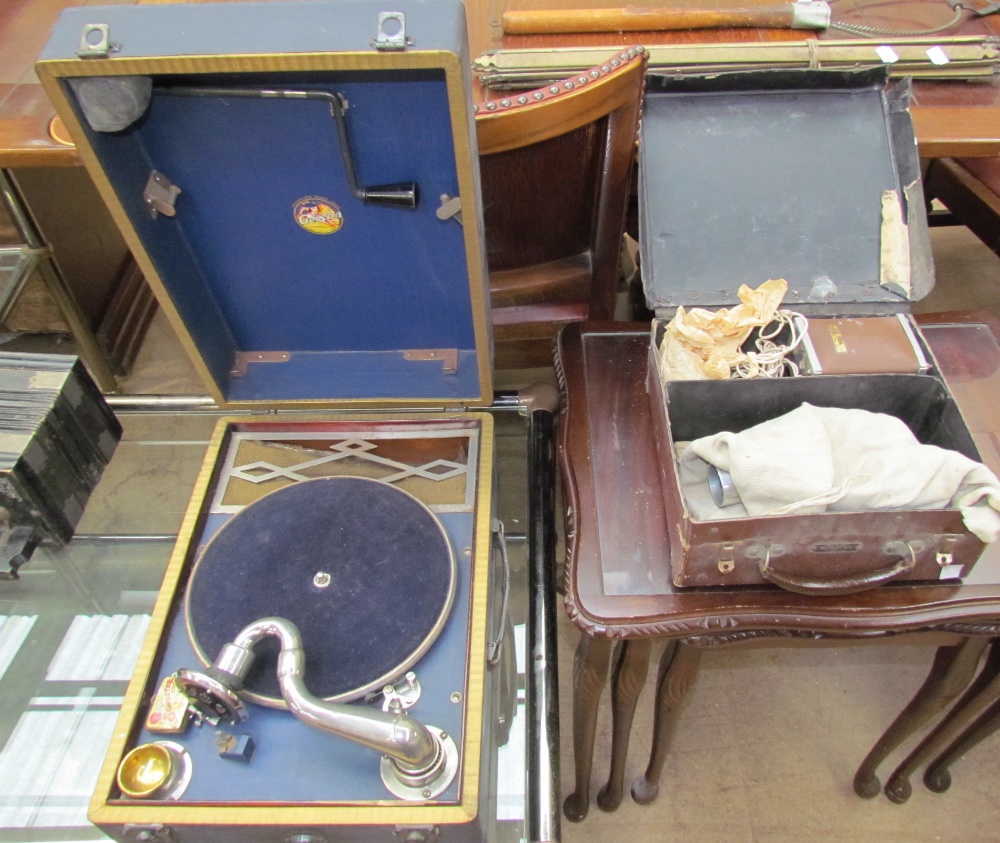 A Geisha by C Gilbert & Co. tabletop gramophone together with a V.I.S. projector...
Price: £50 - £80
ca. US$65 - US$104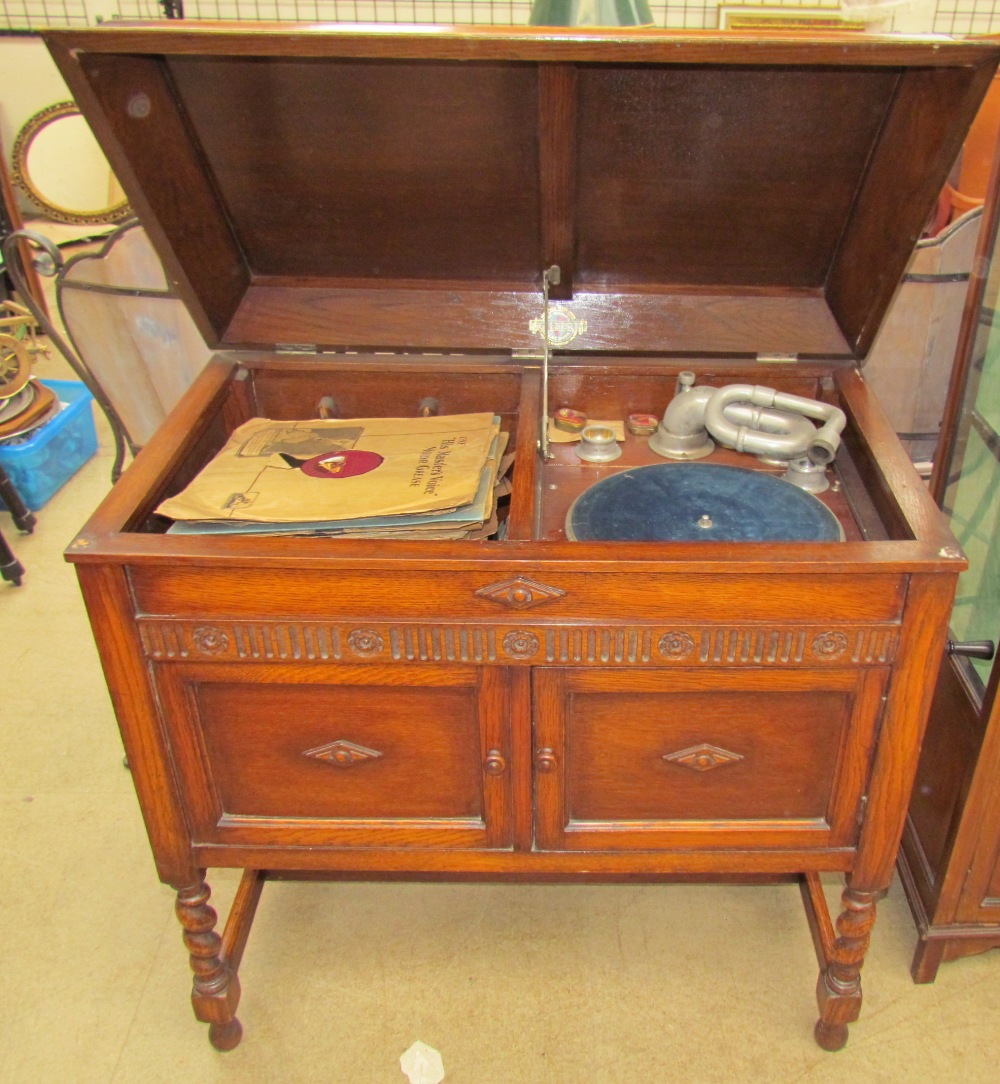 A Gilbert oak cased gramophone together with a collection of 78 records...
Price: £60 - £80
ca. US$78 - US$104
Mandoline STRIDENTE, Napoli, ouie entourée de nacre et écaille coffret en bois noirci...
Price: €50 - €80
ca. US$55 - US$88
Mandoline napolitaine à décor de papillons et nacre...
Price: €30 - €50
ca. US$33 - US$55
Try LotSearch
Try LotSearch and its premium features for 7 days - without any costs!
Search lots and bid
Price database and artist analysis
Alerts for your searches