Music & musical instruments
für das Piano-Forte. Wochenblatt für das Jahr 1850, enthaltend interessante Musikstücke von verschiedenen Componisten. Wien, Haslinger 1850. Gr.4°. Mit gest. Noten, Pl.-Nr. C.H. 11,400-452. 1 Bl., 210 S. Pbd. d. Zt. (Stärker best., beschabt, Kap. läd.). Enthält 50 Stücke u.a. von Joh. Strauss Sohn, Fr. v. Suppé, C.G. Lickl, J.Mertz, M.Schlechter, Ad.Müller, C.Haslinger, F.Waldmüller, R.Hafenbrädl...
Date: 11 May 2020 - 13 May 2020
Zweimanualig Bj. um 1957. Instrument ingesamt in gutem Zustand. Wohl Modell "14" Benötigt wohl Stimmung u. leichte Auffrischung. H x B x T ca. : 94 x 160 x 90 cm. Sehr dekorativ...
Price: €1,000
ca. US$1,108
Date: 11 May 2020 - 13 May 2020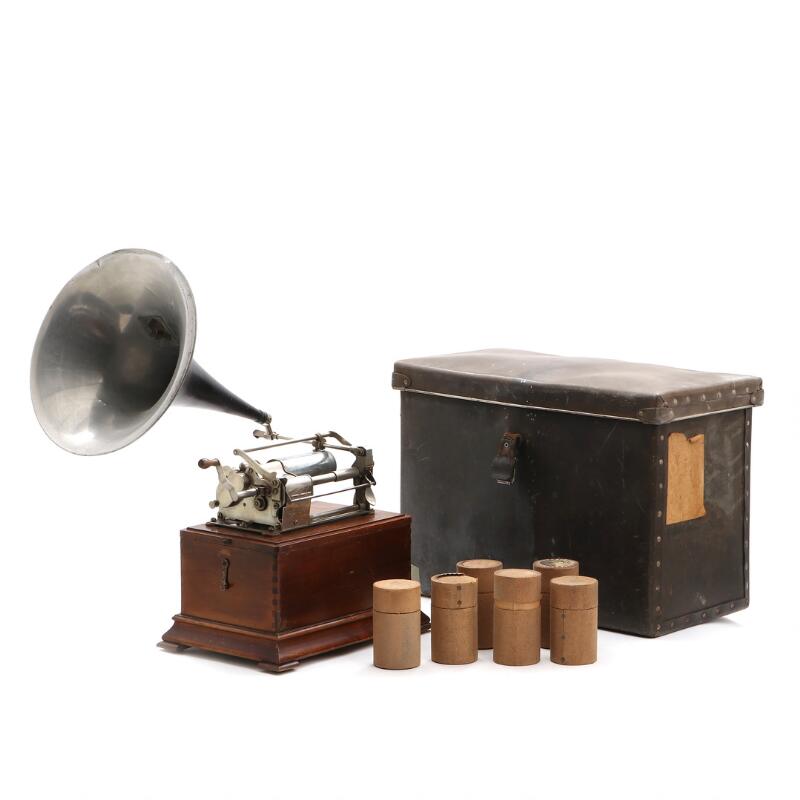 A French cylinder phonograph in a wooden case with a partly blackpainted metal horn and a large selection of cylinder records in cases. Pathé Frères, No. 49496. Label marked J. Caldagues, Paris. Circa 1900. H. 57. Case L. 34. W. 23 cm.
Cylinder records with strong damp damages and defects. Case with marks and scratches. Dents to the horn. We do not guarantee for the functionality. Wear due to age...
Price: DKK2,000
ca. US$298
THE COLOPHON OF A MANUSCRIPT MADE FOR SHAYKH UWAYS (R. 1356-74) JALAYIRID IRAN, DATED JUMADA II AH 763/MARCH-APRIL 1362 AD Persian manuscript on cream paper, recto with colophon in black nasta'liq , dedication to Sultan Sa'id Shaykh Uways Bahadur in red, dated, text panel illuminated with gold geometric lattice interspersed with gold and polychrome roundels, verso with poluchrome illuminated...
Price: £6,000 - £8,000
ca. US$7,486 - US$9,982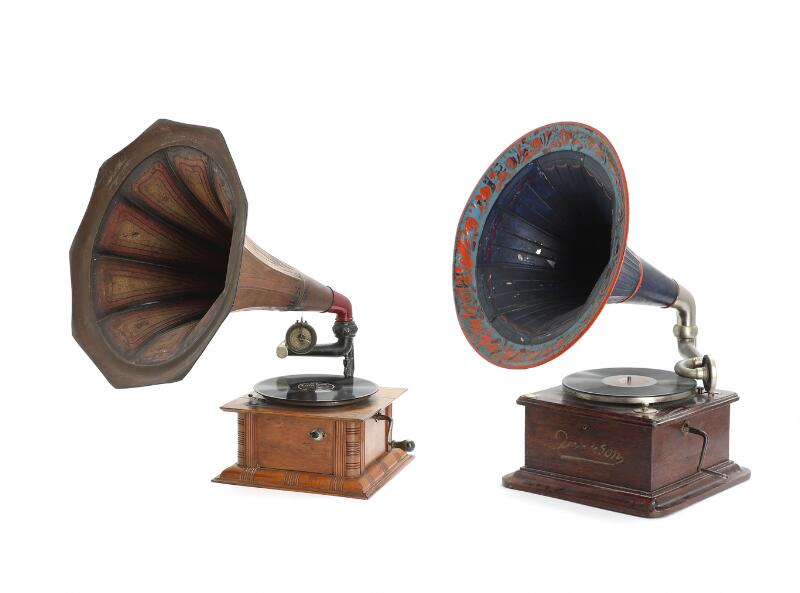 Two early 20th century gramophones in wooden cases with painted horns. H. 68–71. W. 50–65. D. 52–63 cm. (2)
One horn with more recent paint. Peelings. Marks and scratches. Cracks in the wood. Wood knob is missing on one handle. We do not guarantee for the functionality...
Price: DKK4,000
ca. US$596
Siphon, 2 pcs Gyula, Soda-factory of Jánosné Móritz, 1930-1940, coloured glass, with stamp of Béla Raffai, with minor mistake h: 27-30,5 cm...
Price: HUF22,000
ca. US$71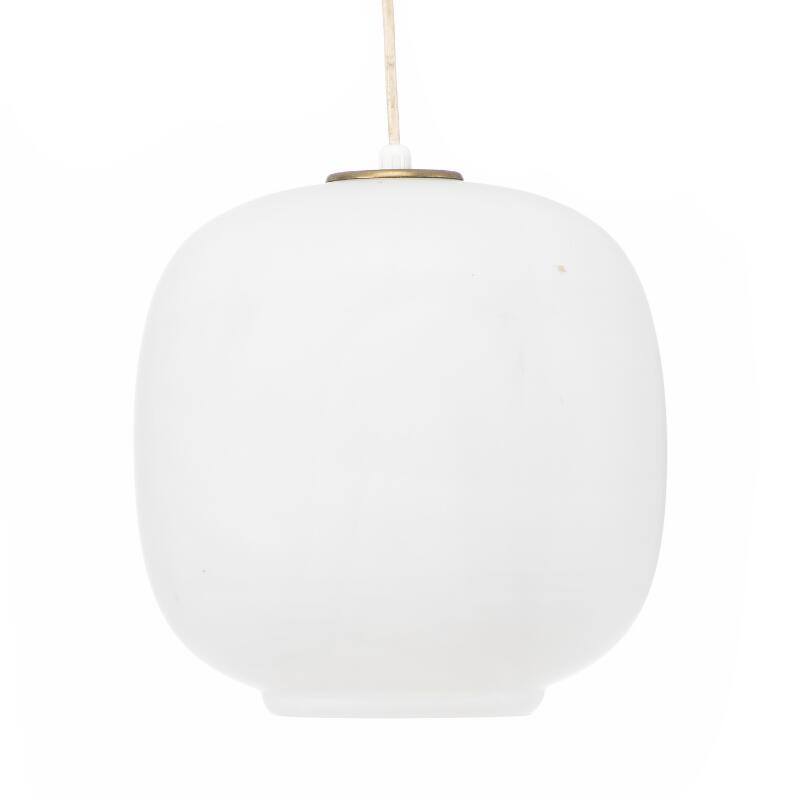 "Radiohus". Pendant with frosted opal glass shade and brass fitting. Manufactured by Louis Poulsen. H. excl. mounting 25 cm.
Ordinary wear of use. We do not guarantee for the functionality...
Price: DKK1,500 - DKK2,000
ca. US$223 - US$298
Allgemeine Enzyklopädie der Musik. 17 Bde. Hrsg. v. F. Blume. Mit hunderten Taf. u. Abb. Kassel, Bärenreiter, 1949-86. 4°. Grüne Ohldrbde. - Standardwerk...
Date: 11 May 2020 - 13 May 2020
Durchmesser: 45 mm.
PANERAI "Radiomir" in verschraubtem Stahlgehäuse, mit Glasboden und Saphirglas. Schwarzes Zifferblatt mit arabischen Ziffern. Mechanisches Handaufzugswerk Kaliber P.5000 mit 21 Steinen und 192 Stunden Gangreserve. Mit Box und Originalpapieren von 2017. (1220824) (20...
Price: €3,000 - €5,000
ca. US$3,290 - US$5,484
Try LotSearch
Try LotSearch and its premium features for 7 days - without any costs!
Search lots and bid
Price database and artist analysis
Alerts for your searches