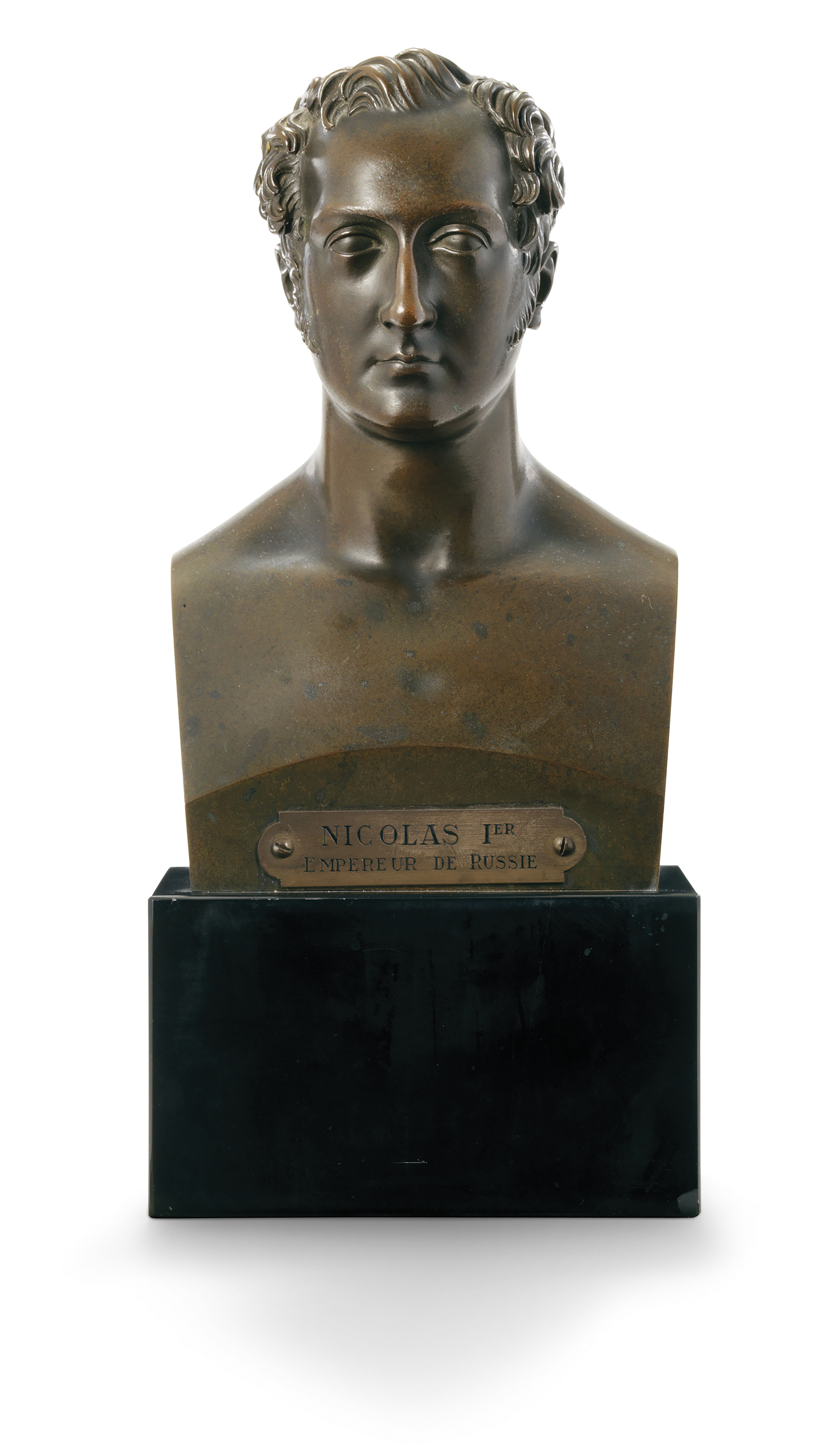 A BRONZE BUST OF EMPEROR NICHOLAS I RUSSIA, LATE 19TH CENTURY Realistically cast as Emperor Nicholas I, with a brass plaque inscribed in French 'Nicholas I / Emperor of Russia', apparently unmarked; on a rectangular marble plinth 11 3/8 in. (29 cm.) high, including plinth Provenance Nina Zouboff (1929-2018...
Price: £2,000 - £3,000
ca. US$2,565 - US$3,848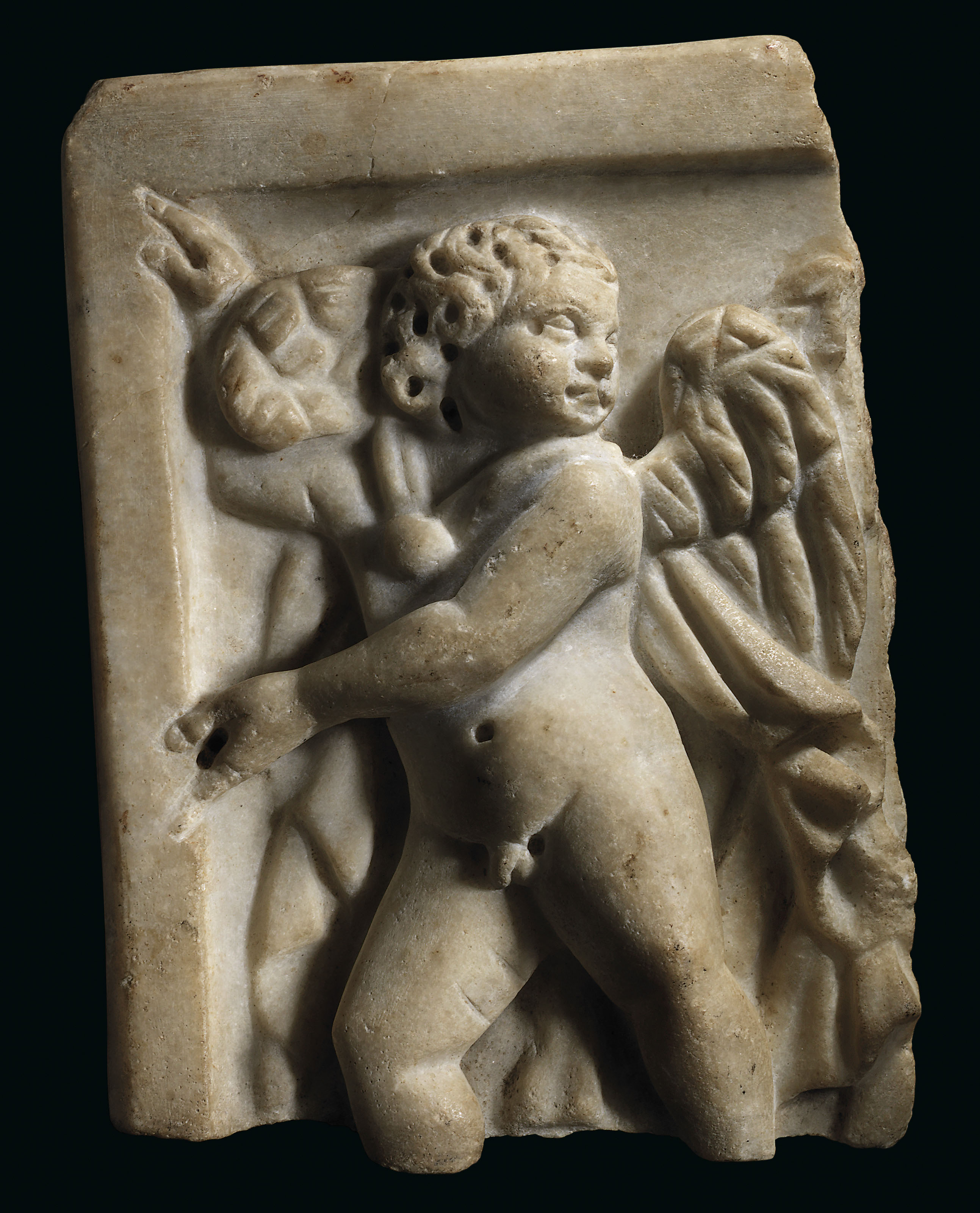 A ROMAN MARBLE RELIEF FRAGMENT WITH EROS CIRCA 3RD CENTURY A.D. 8 ½ in. (21.6 cm.) high Provenance with The Glade Gallery, New Orleans, Louisiana, 1950s-1960s. Major Estates Auction ; New Orleans Auction Galleries, New Orleans, 4 April, 2009, lot 693...
Price: £6,000 - £8,000
ca. US$7,685 - US$10,246
A RARE CARVED WOOD FIGURE OF WATER MOON GUANYIN AND A MARBLE STAND THE GUANYIN SONG DYNASTY (960-1279), THE STAND MING DYNASTY (1368-1644) The bodhisattva is intricately carved seated in rajalilasana , the posture of royal ease, with the right arm placed on the raised knee and the left hand resting on one side. His hair is swept back into a topknot behind a headdress, and long tresses cascade down...
Price: HK$1,800,000 - HK$2,600,000
ca. US$229,991 - US$332,210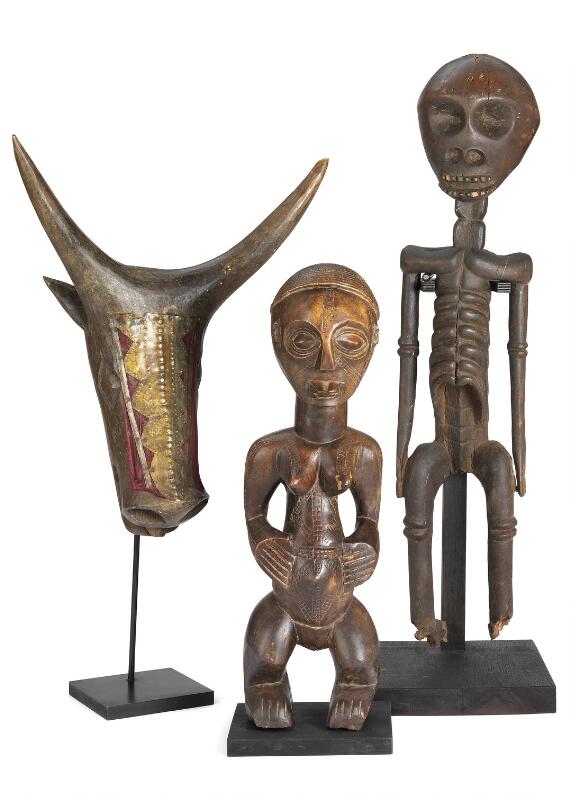 Two ancestor figures and mask of carved patinated wood, figure in the shape of skeleton, mask in the shape of oxhead hung with red cloth. Hemba, Bambara style etc. H. 69–100 cm. (3...
Price: DKK6,000 - DKK8,000
ca. US$885 - US$1,180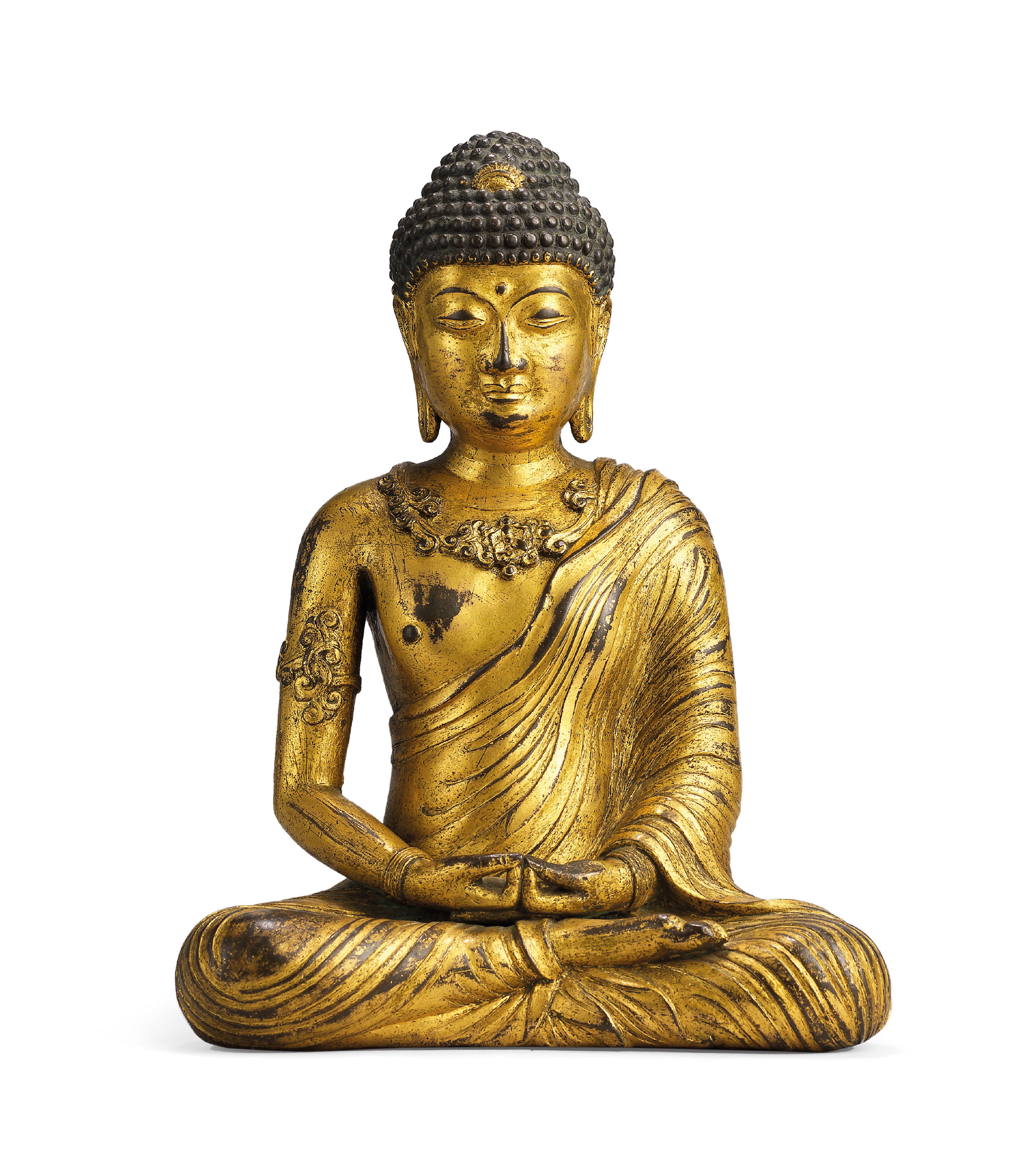 AN IMPORTANT AND VERY RARE GILT-BRONZE FIGURE OF BUDDHA AMITABHA LATE NANZHAO-EARLY DALI KINGDOM PERIOD, 10-11TH CENTURY The figure is finely cast and shown seated in dhyanasana with his right foot projecting from the hem of the fluidly draped folds of the robe. The hands are held in dyanamudra , with the two hands resting in his lap, thumbs touching the bent index fingers. The robes fall in...
Price: HK$15,000,000 - HK$25,000,000
ca. US$1,916,599 - US$3,194,333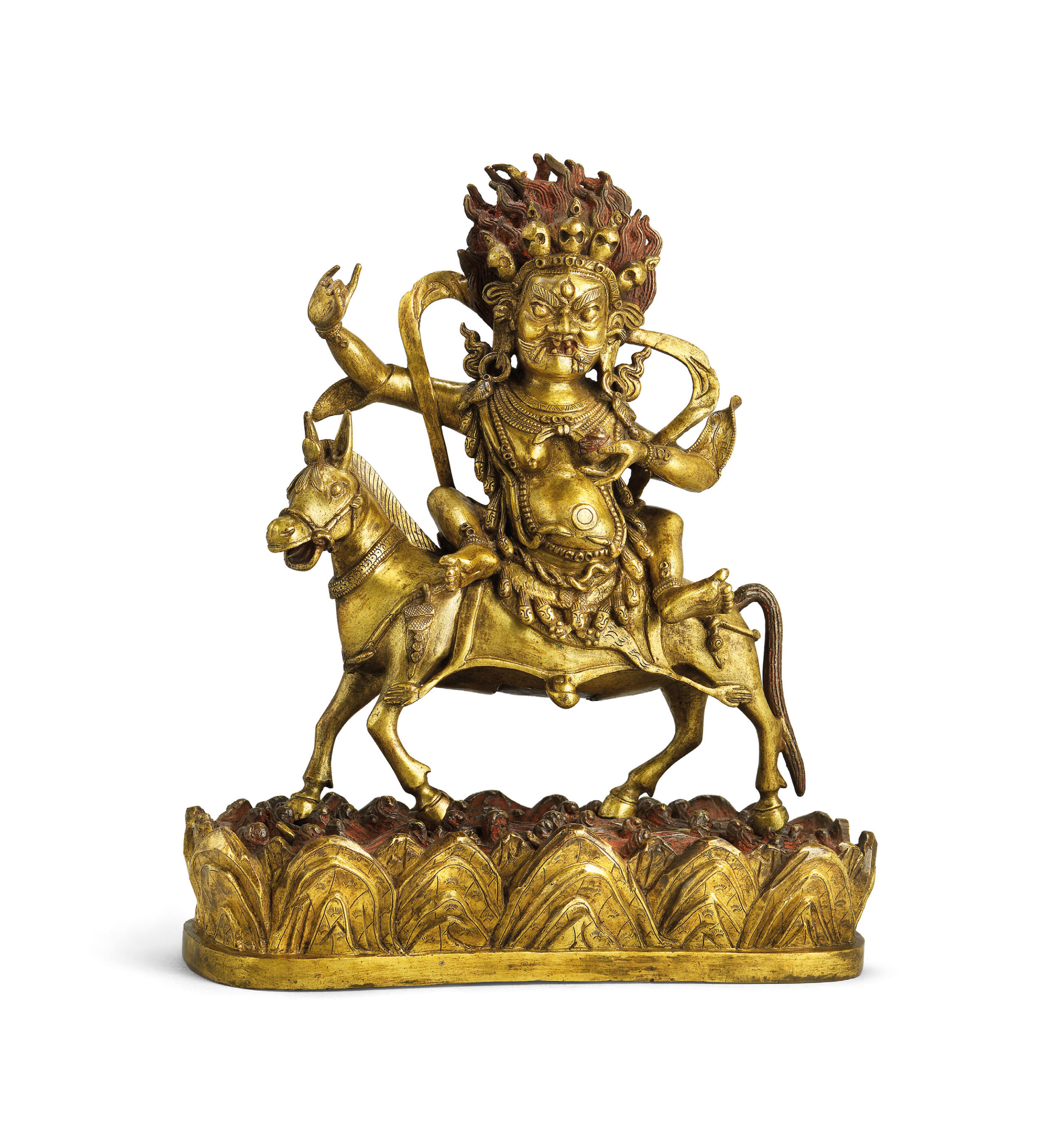 A GILT-BRONZE FIGURE OF PALDEN LHAMO AND STAND QING DYNASTY, 18TH CENTURY The fierce goddess is seated sideways on a flayed skin on top of a mule over a separately cast rocky base carved with waves surrounding a sea of swirling blood. The figure is shown with her right arm upraised and left holding a kapala , adorned in beaded jewellery and a garland of severed heads over her shoulders. Her...
Price: HK$150,000 - HK$260,000
ca. US$19,166 - US$33,221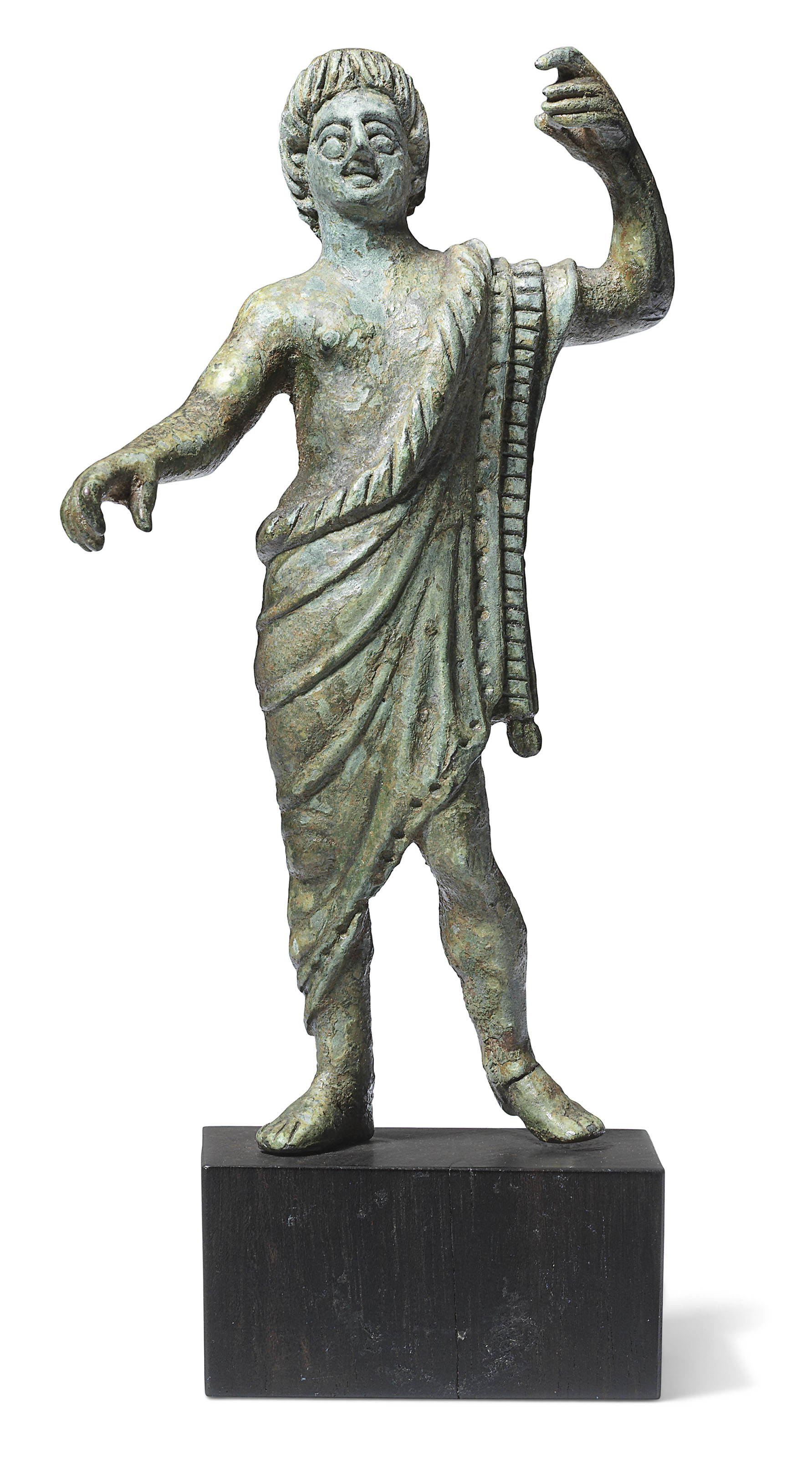 AN ETRUSCAN BRONZE FIGURE OF A MAN CIRCA 4TH CENTURY B.C. 4 ¾ in. (12.1 cm.) high Provenance Antiquities , Sotheby's, London, 31 May 1990, lot 334. with Atelier Amphora, acquired at the above sale...
Price: £3,000 - £5,000
ca. US$3,842 - US$6,404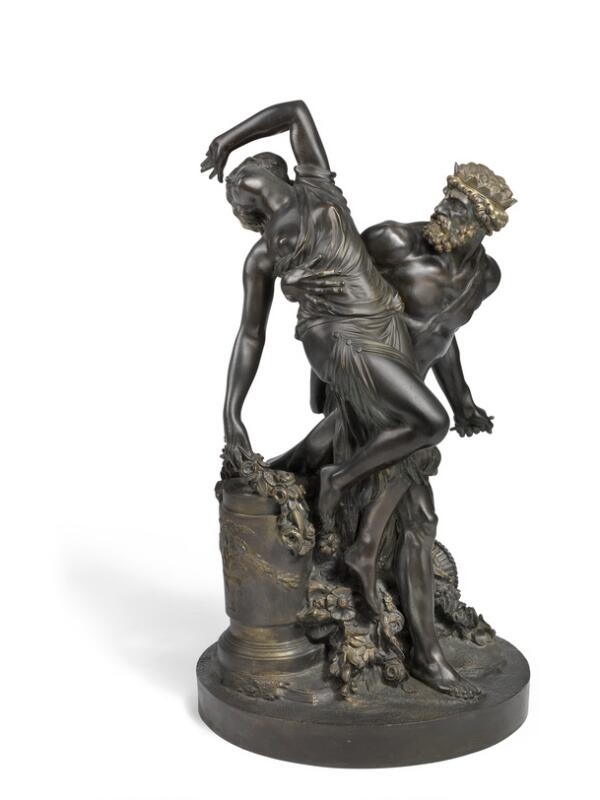 "The Rape of Proserpina", patinated bronze figure. 19th century. H. 50 cm. Diam. 27 cm.
Condition report on request. Please contact: [email protected]
Price: DKK25,000
ca. US$3,690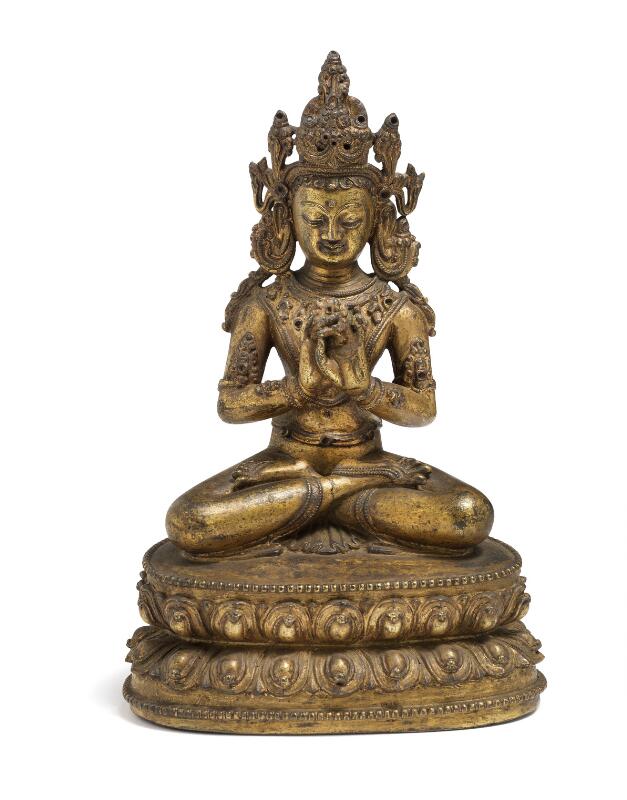 A Chinese gilt bronze figure of a bodhisattva seated in dhyanasana on a double lotus throne, both hands raised in front of chest, the right in the dharmachakra mudra, he is wearing a dhoti and is richly adorned with pierced crown, armrings and heavy necklace. Bottom not sealed. 17th-18th century. Weight 1265 g. H. 21 cm. Provenance: Acquired in 1912 by seller's grandfather who built railways in...
Price: DKK30,000
ca. US$4,428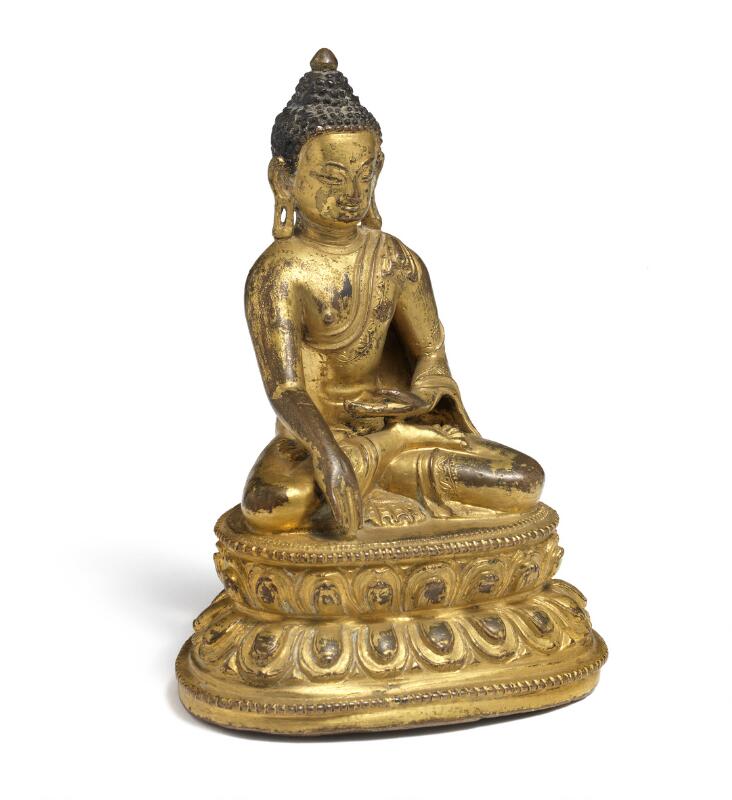 A Tibetan gilt bronze figure of Buddha Shakyamuni, he is seated on a double lotus throne with beading, right hand in bhumisparsha mudra, the left resting on his lap, he is wearing a robe with incised borders. Sealed bottom. 16th-17th century. Weight 510 g. H. 12 cm. Provenance: Director General of the Chinese Postal Service Erik Tollefsen (later named To Lo-sen) 1872–1938. He came to China in 1896...
Price: DKK30,000 - DKK40,000
ca. US$4,428 - US$5,904
Try LotSearch
Try LotSearch and its premium features for 7 days - without any costs!
Search lots and bid
Price database and artist analysis
Alerts for your searches