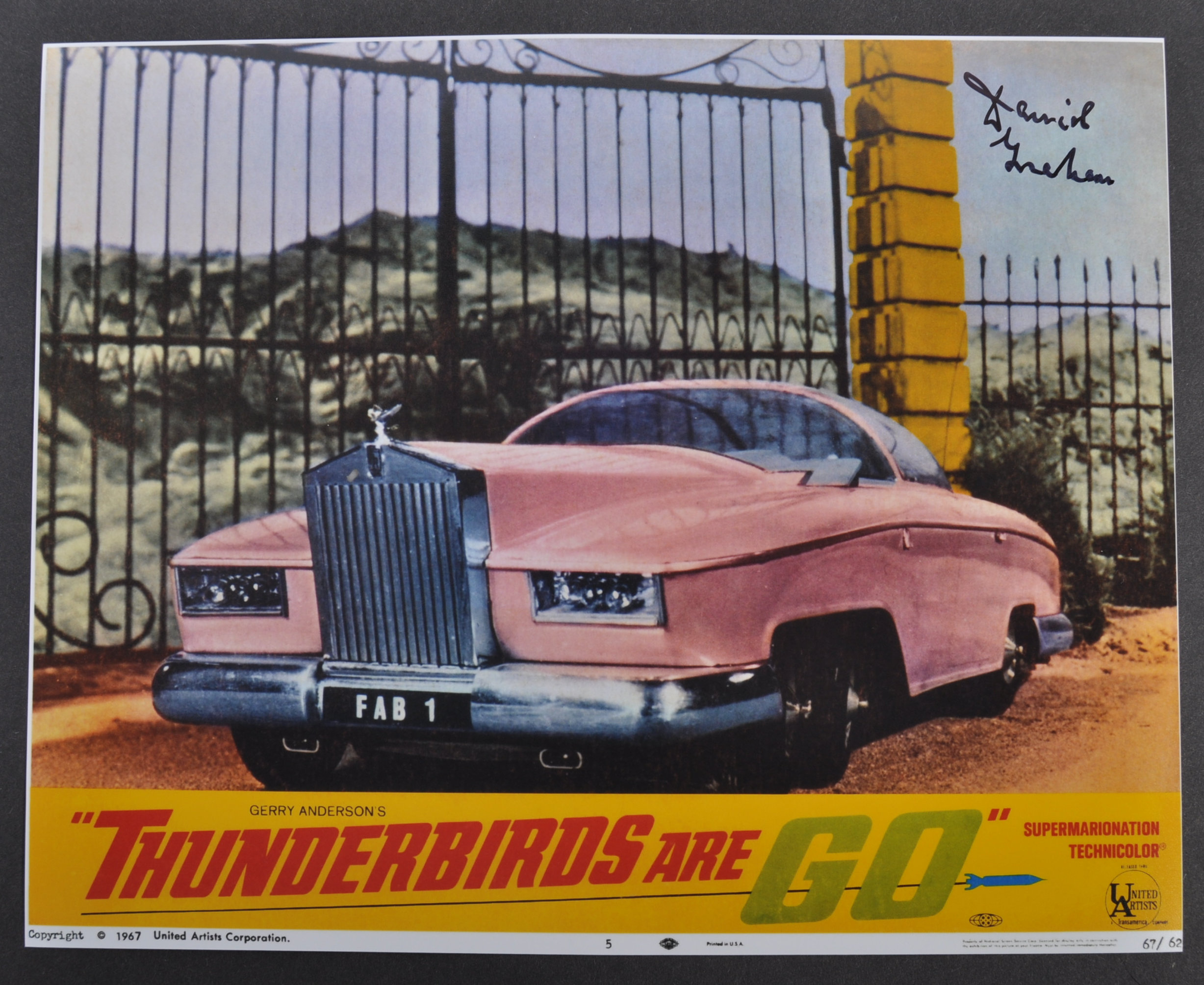 Thunderbirds - David Graham (voice of Brains and Gordon Tracy) - an autographed 8x10" colour replica Lobby Card from the classic cult Gerry Anderson film version of the series, depicting FAB 1. Signed neatly by Graham in black ink to a light portion of the image. With certificate of authenticity. Great photo...
Price: £25 - £40
ca. US$34 - US$55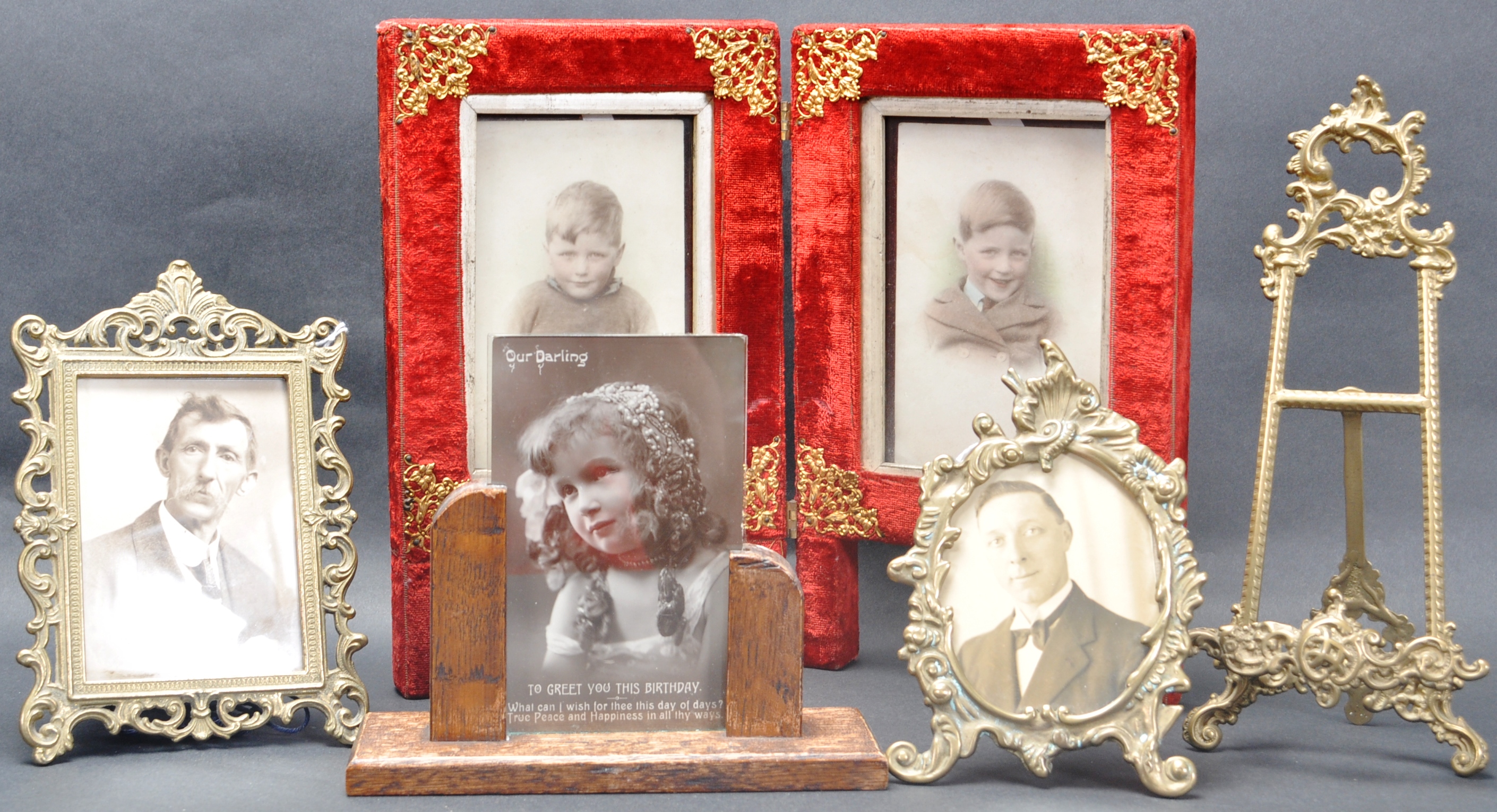 A collection of vintage 20th century photo frames to include a 1930s Art deco oak frame, an ornate brass frame, an Art Nouveau style oval shaped brass photo frame, a baroque style easel stand and a folding red velvet boudoir photo frame. Measures 27cm x 33cm...
Price: £30 - £50
ca. US$41 - US$69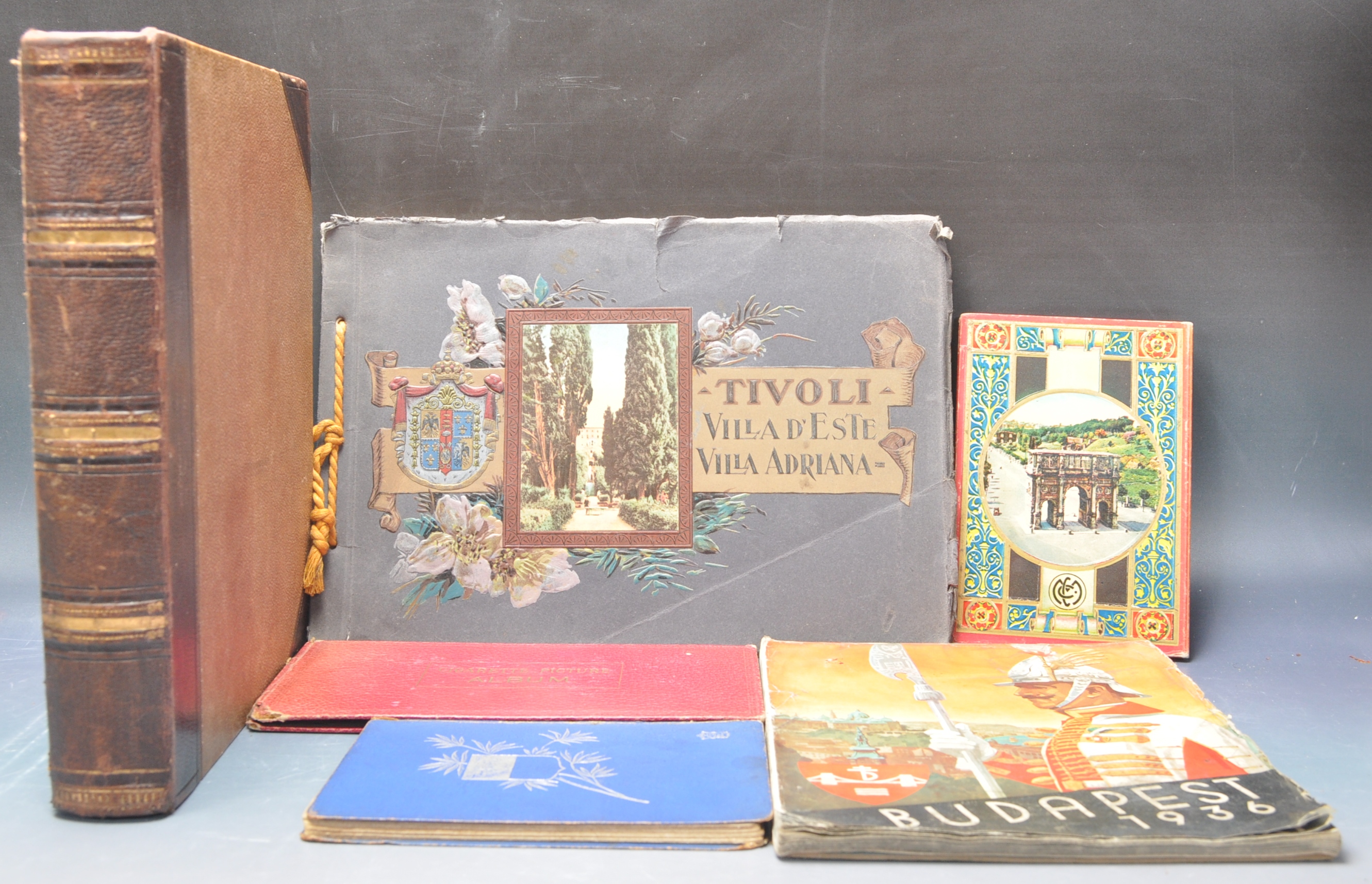 A collection of 19th century Victorian continental travel photograph album to include Tivoli Villa D'Este Villa Adriana, Bicordo Di Roma, Ricordo Di Napoli, and many more...
Price: £30 - £50
ca. US$41 - US$69
JOHNSON EZIEFULA (B. 1998) 22 and The Maltipoo signed, titled and dated 'JOHNSON EZIEFULA "22 AND THE MALTIPOO" 2021' (on the reverse of the backing board) unique archival pigment print on 310gsm Hahnemuhle Photo Rag paper 43 1/4 x 34 3/4 in. (109.9 x 88.3 cm.) Executed in 2021. This work is eligible for a certificate of authenticity signed by the artist. Please note this lot is the property of a...
Price: US$3,000 - US$5,000
Karen Kilimnikb. 1955Drawing for the armory #6: The great Lawn 2001Crayon and pastel on paper26 by 20 in. (66 by 50.8 cm)Framed: 36 1/4 by 30 in. (92 by 76 cm)ProvenanceCourtesy of the artist and Sprüth MagersCatalogue noteIn a diverse practice that draws upon the tradition of Romantic painting, Karen Kilimnik (*1955) utilizes painting, drawing, collage, photography, video and installation to...
Price: US$24,000 - US$36,000
Basil Kincaid b. 1986Star Gazing 2018 Silk, cotton, wool, satin, velvet, hand embroidered cotton, adire oniko, hand dyed canvas on wood frame 26 by 38 1/5 by 6 in. (66 by 97 by 15.24 cm) ProvenanceCourtesy of Carl Kostyál & the artistCatalogue noteBasil Kincaid (b. 1986, St. Louis, Missouri) is a post-disciplinary artist who explores the fixity of conditioned and self-imposed constructs. Through...
Price: US$8,000 - US$12,000
Barbara Kastenb. 1936Progression Fourteen 2019Digital chromogenic print, flourescent acrylic56 by 56 by 7 1/2 in. (142.24 by 142.24 by 19 cm)ProvenanceCourtesy of the artist and Bortolami Gallery, New YorkCatalogue note'Since the late 1970s, Barbara Kasten's photographic works have toed a line between the abstract potential of the medium and its inescapable referentiality. […] Schooled in the...
Price: US$60,000 - US$80,000
Ryan McGinleyb. 1977 Night Sky (Sand Castle Mountain) 2014Chromogenic color print72 by 48 in. (182.88 by 121.9 cm)ProvenanceCourtesy of Ratio 3Catalogue noteAlthough they resonate with photographs by Nan Goldin and the films of Larry Clark and Gus Van Sant, McGinley's works eschew the tragedy and impending doom his predecessors often conveyed in their depictions of marginalized subcultures...
Price: US$24,000 - US$36,000
Helen Allingham RWS (1848-1926) September border at Munstead Wood Signed H. Allingham (lower left) Pencil and watercolour with scratching out 16.3 x 13.2cm; 6½ x 5¼in Provenance: Sir Owen Aisher (1900-1993); By descent to The Muro Collection This collection of works by Helen Allingham (lots 180—192) have passed by descent from the personal collection of Sir Owen Aisher (1900-1993), one of the most...
Price: £1,000 - £1,500
ca. US$1,374 - US$2,062
Kelly Akashib. 1983Cultivator (Binatus) 2021Crystal and borosilicate11 by 6 by 5 in. (28 by 15.25 by 12.7 cm)ProvenanceCourtesy of the artist and Tanya Bonakdar GalleryCatalogue note'There is an eerie loveliness, a troubled elegance, to the work of Los Angeles-based artist Kelly Akashi. Insides and outsides are defined, then confused; materials behave as themselves, then pose as something else...
Price: US$20,000 - US$25,000
Try LotSearch
Try LotSearch and its premium features for 7 days - without any costs!
Search lots and bid
Price database and artist analysis
Alerts for your searches