meist Silber, ca. 175 g, versch. Währungen u. Jahre, D= 2-3,5 cm...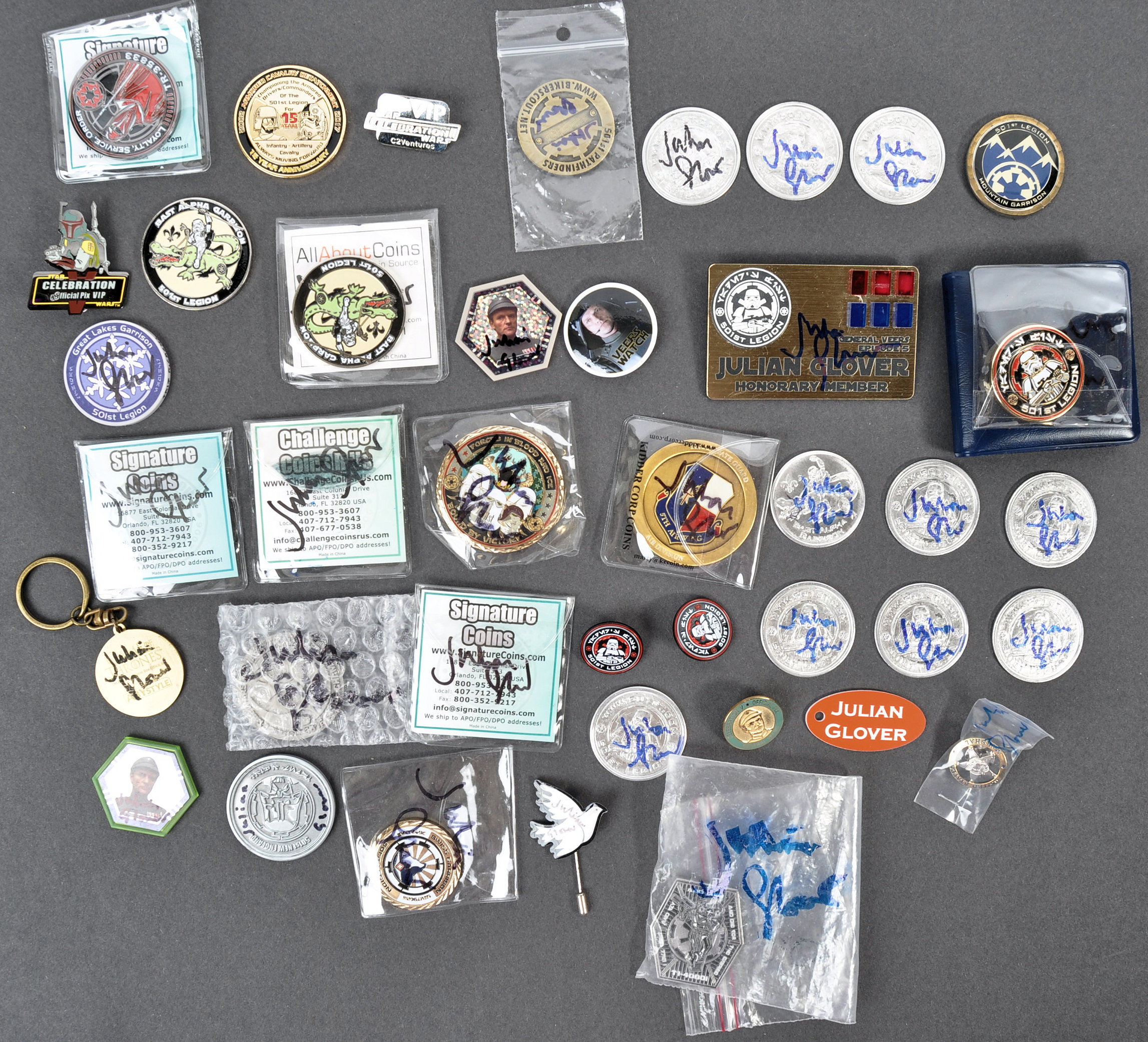 Private Collection of Julian Glover - an extensive collection of 40+ assorted commemorative medallions, convention medallions, coins, badges and related items - all belonging to Julian Glover from various events, personal appearances and conventions. Most of Star Wars interest, but some other franchises also feature. Each one has been signed by Mr Glover to either the front or the rear. Includes...
Price: £100 - £200
ca. US$126 - US$252
LOUIS XII ET ANNE DE BRETAGNE (1499) Médaille en bronze.113 mm. Nicolas Leclerc, Jean de Saint Priest et Jean Lepère.(1500). Buste à droite de Louis XII, coiffé d'un mortier orné d'une couronne de fleurs de lis. Il porte le collier de l'ordre de Saint Michel. A l'exergue, un lion tourné à gauche (armes de la ville de Lyon.) R/ Buste à gauche d'Anne de Bretagne, coiffé d'un voile sur lequel est...
Price: €1,800 - €2,000
ca. US$2,035 - US$2,262
Sammlung von sieben Kalendermedaillen im Etui Österreich, 1938 - 1988 U.a. mit Darstellung der Jahresregenten Jupiter, Venus, Saturn, Mars und Luna sowie der vier Jahreszeiten. Silber. Ø 4 cm, 153 g. // Collection of seven medals with years calendar in case — Austria, 1938 - 1988 Silver. Ø 4 cm, 153 g...
Date: 24 Jul 2020, 15:00 - 25 Jul 2020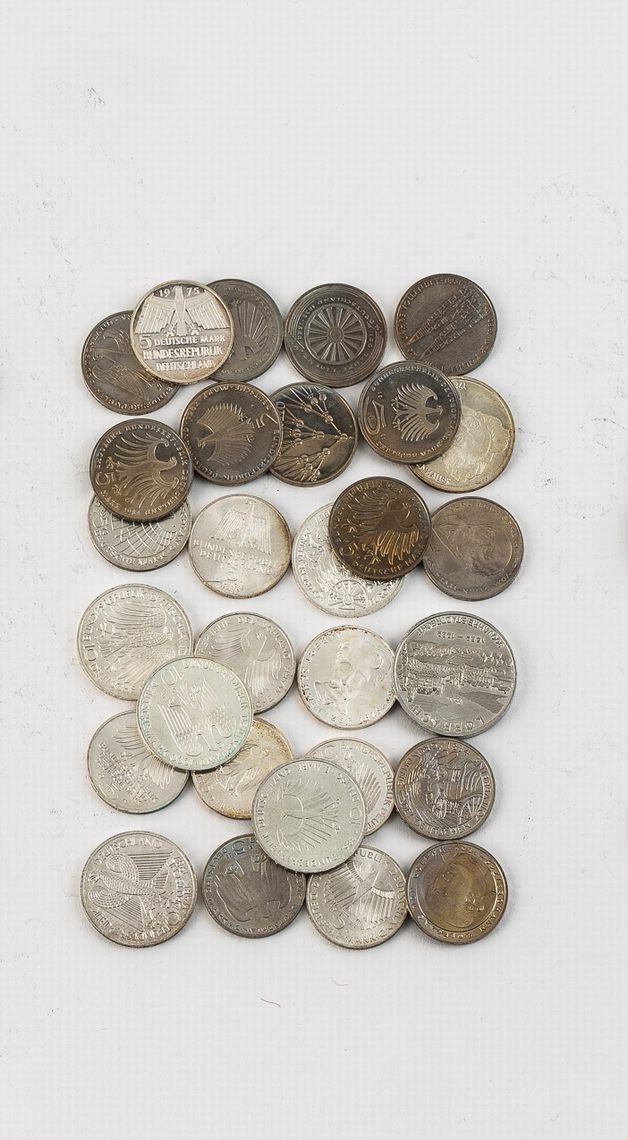 Bundesrepublik Deutschland Sammlung 5 DM- u. 10 DM-Gedenkmünzen: 9 x 5 DM (1971 Dürer, 2 x 1973 Kopernikus, Frankf. Nat.vers., 1974 Grundgesetz, 2 x 1975 Denkmalschutzjahr, Schweitzer, 2 x 1977 Gauss, Kleist, 1979 Archäol. Institut). 6 x 10 DM (3 x 1987 Röm. Verträge, 2 x 1988 Schopenhauer, 1990 Barbarossa. Si. 625, insges. 192 g. Dazu: 13 x 5 DM Cu/Ni und eine Medaille Lörrach, 300 Jahre...
Date: 15 Jul 2020 - 17 Jul 2020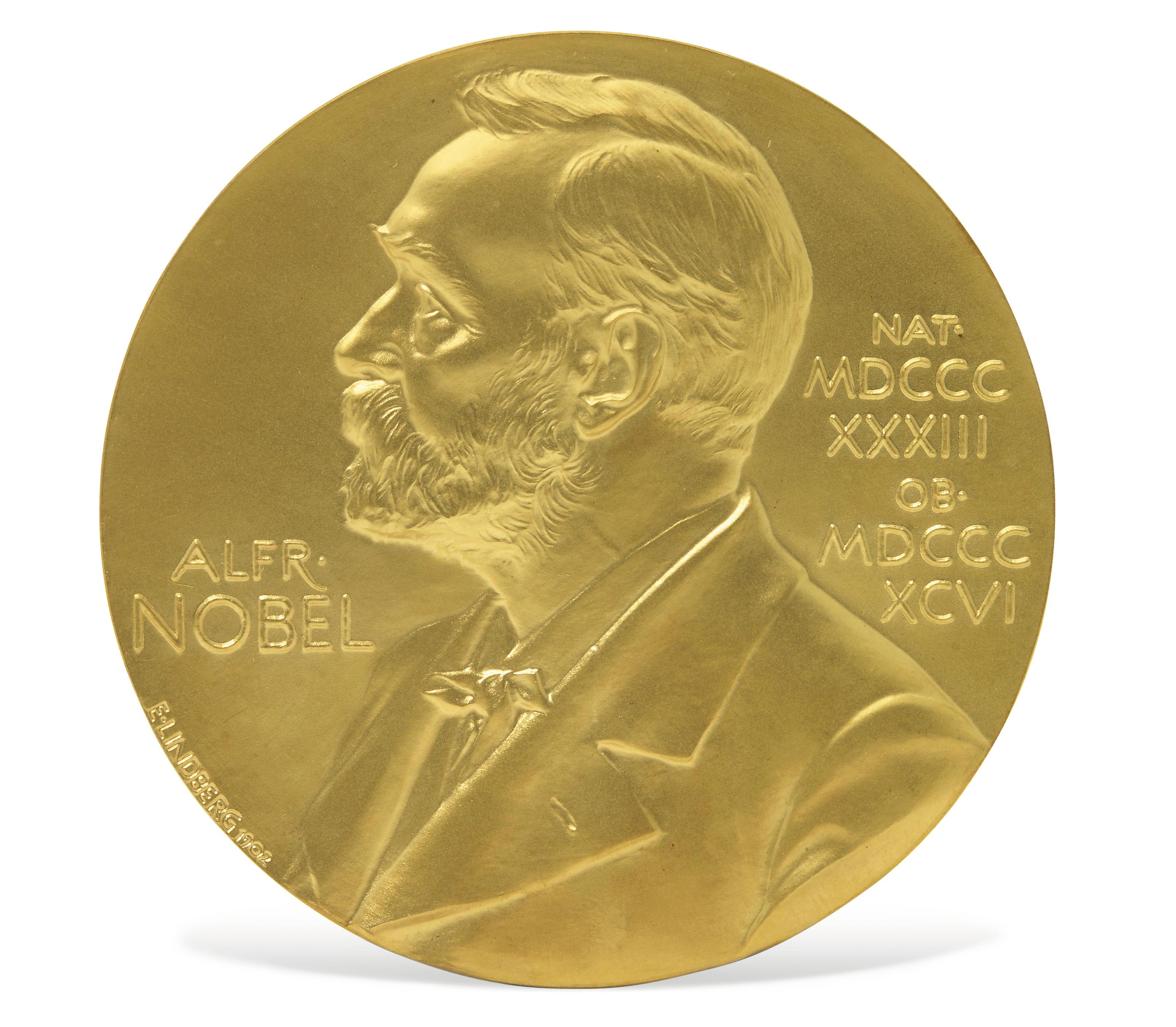 [Sir Robert Geoffrey EDWARDS (1925-2013)] – NOBEL PRIZE MEDAL. Nobel Prize Medal in Physiology or Medicine awarded to Robert G. Edwards in 2010 'for the development of in vitro fertilization'. 18-carat gold, 66mm diameter, 175 grams. Profile bust of Alfred Nobel facing left on obverse, legend 'ALFR. NOBEL' at left and his birth and death dates in Roman numerals at right, signed at lower left 'E...
Price: £500,000 - £800,000
ca. US$624,843 - US$999,750
Date: 24 Jun 2020 - 16 Jul 2020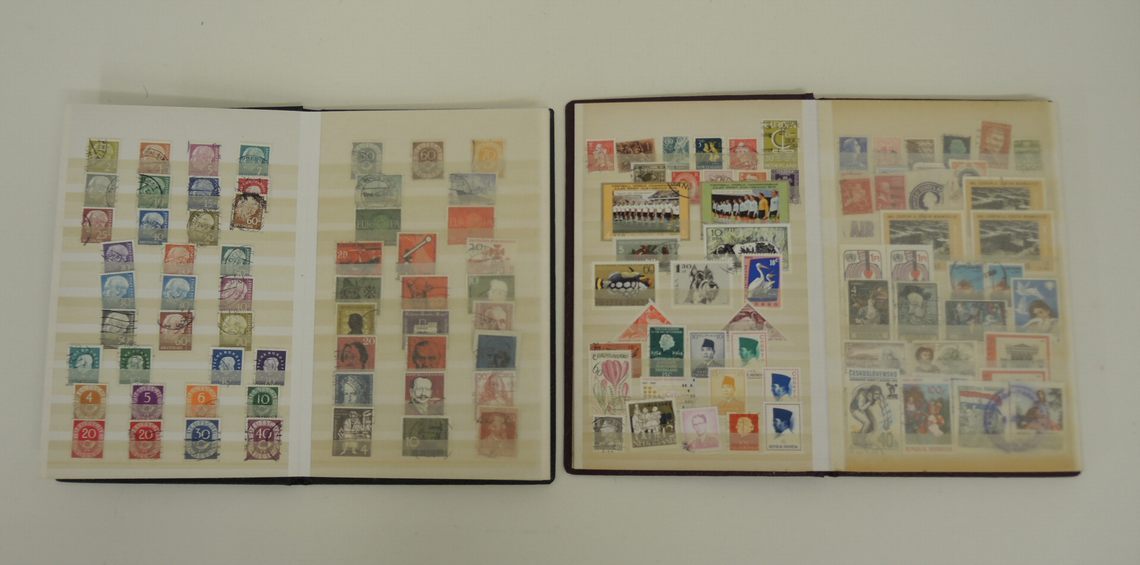 Zwei Briefmarkenalben Mit einer Auswahl an Marken der Weimarer Zeit, des 3. Reiches, Nachkriegsbadens, Rheinland-Pfalz, Baden-Württembergs. Einige Posthornmarken. Alle Welt. In der Regel gestempelt...
Date: 15 Jul 2020 - 17 Jul 2020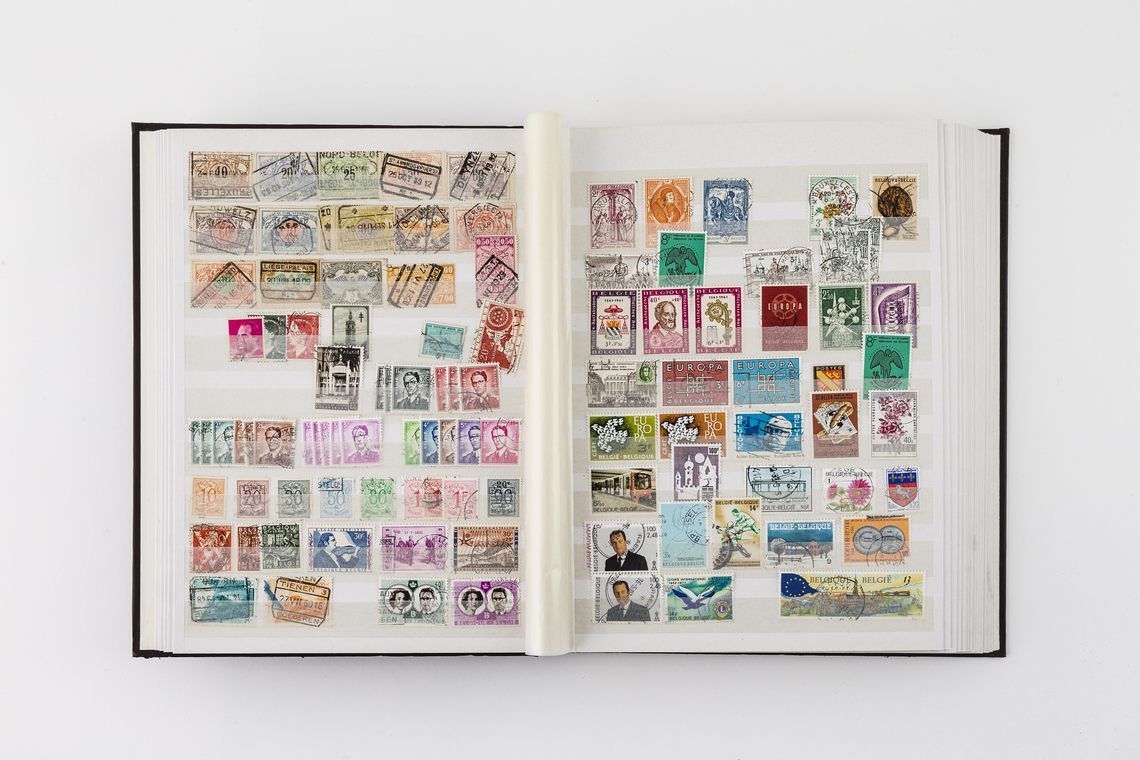 Vier Briefmarkenalben alle Welt Schöne Sammlung von in der Regel gestempelten Marken, in alphabetischer Länderreihenfolge (Ägypten bis Zypern) geführt...
Date: 15 Jul 2020 - 17 Jul 2020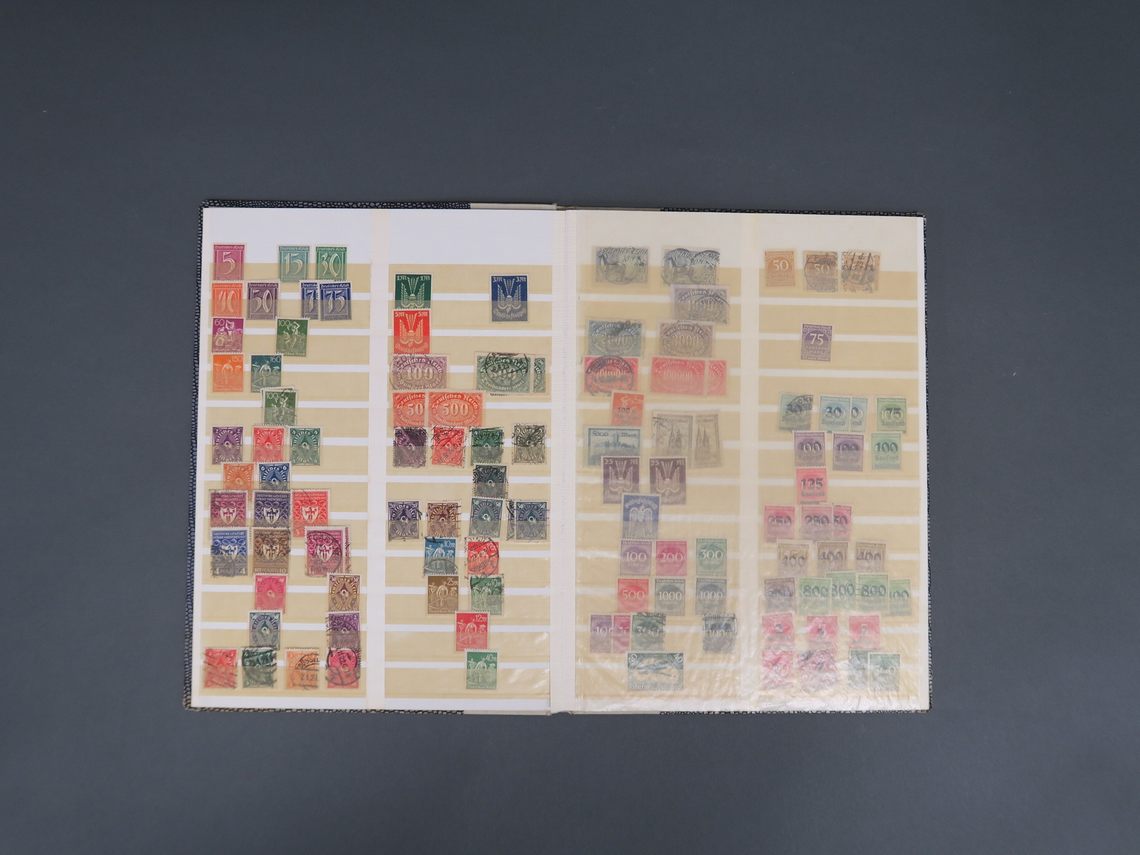 Elf diverse Briefmarkenalben Alle Welt. Ab ca. 1900 bis 2. Hälfte 20. Jh. Mit einer Auswahl von Marken aus China (Republik und Volksrepublik), SBZ/DDR, Kaiserreich mit Bayern, Baden, Württemberg und Norddeutschland, Weimar, 3. Reich (auch einige Marken Freie Stadt Danzig), französisch besetzte Zone, fast kompletter Posthornsatz (gestempelt; 1 Wert fehlt), Österreich (Kaiserreich und Republik...
Date: 15 Jul 2020 - 17 Jul 2020
32x Silber, 350 g, 5-DM-Gedenkmünzen, 1967/73/74/75 (4x)/76 (2x)/77 (7x)/78 (4x)/79 (6x)/80/81 (2x)/82 (2x)/83, dazu 2 Münzen 5 Reichsmark, 1935/36...
Try LotSearch
Try LotSearch and its premium features for 7 days - without any costs!
Search lots and bid
Price database and artist analysis
Alerts for your searches