Technica, scientific instruments
Koen. Bayer. privileg. pneumatisch portativer Erd-Globus. Nach Erfindung von Pocock verb. und hrsg. von Ph. Cella. Grenzkolor. Lithographie auf engl. Seidenpapier in 12 zusammengesetzten Segmenten und mit Nordpolkappe. Mchn., J. Lacroix 1831. Durchmesser ca. 115 cm, Länge gefalt. ca. 147,5 cm. Gefaltet. Fauser, Globen 68. Engelmann I, 68. Tooley, Mapmakers I, 249. - Sehr seltener aufblasbarer...
Price: €4,000
ca. US$4,443
Date: 14 Feb 2020 - 15 Feb 2020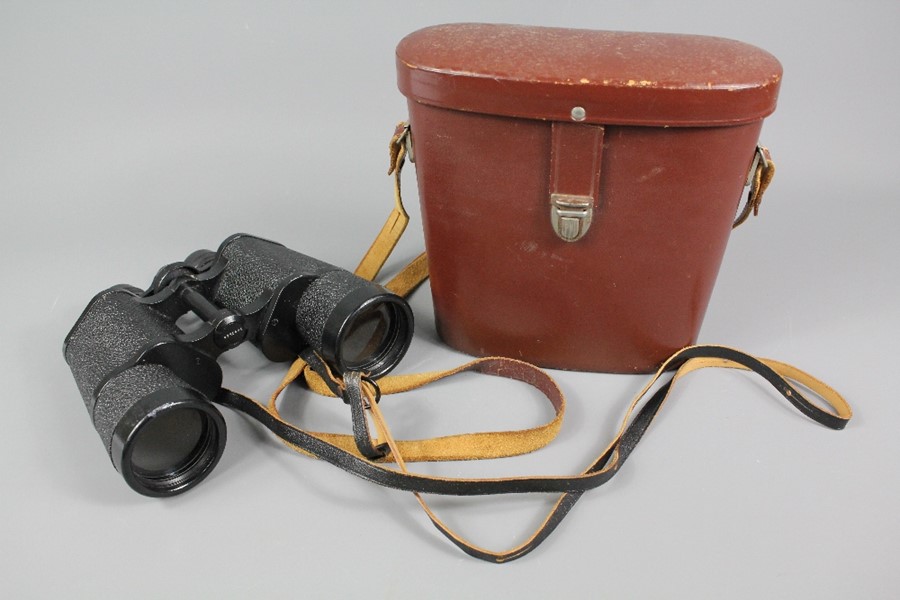 Carl Zeiss Jena Binoculars 7 x 50w, clean lens and in good overall condition, housed in the original leather case...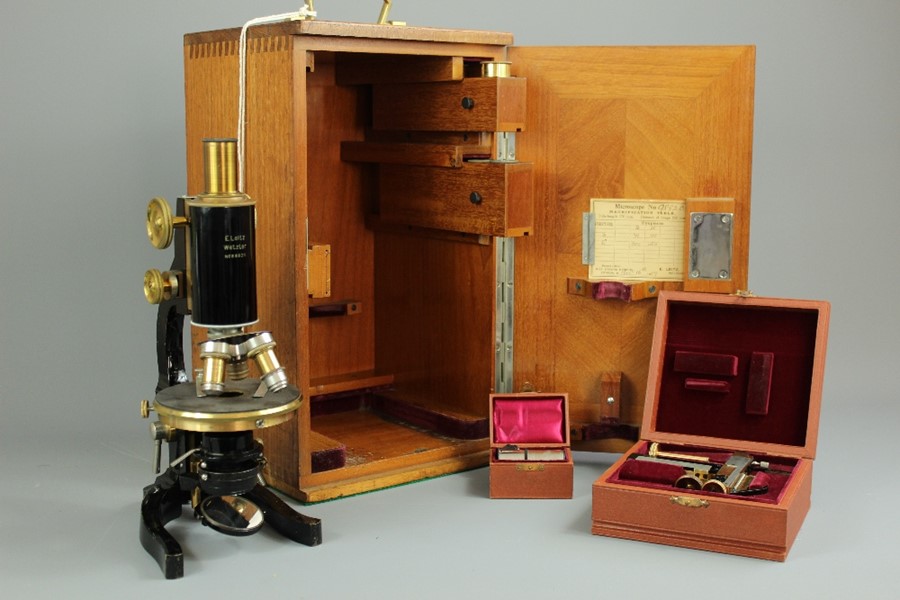 E. Leitz Wetzlar monocular microscope, brass and japanned barrel and support, three Leitz objectives, circular rotation stage, condenser on a horseshoe base, with a Leitz Wetzlar zeichenocular, three further objectives and a optical precision instrument in the original fitted leather E.Leitz case, the whole contained in a mahogany case with key and carry handle...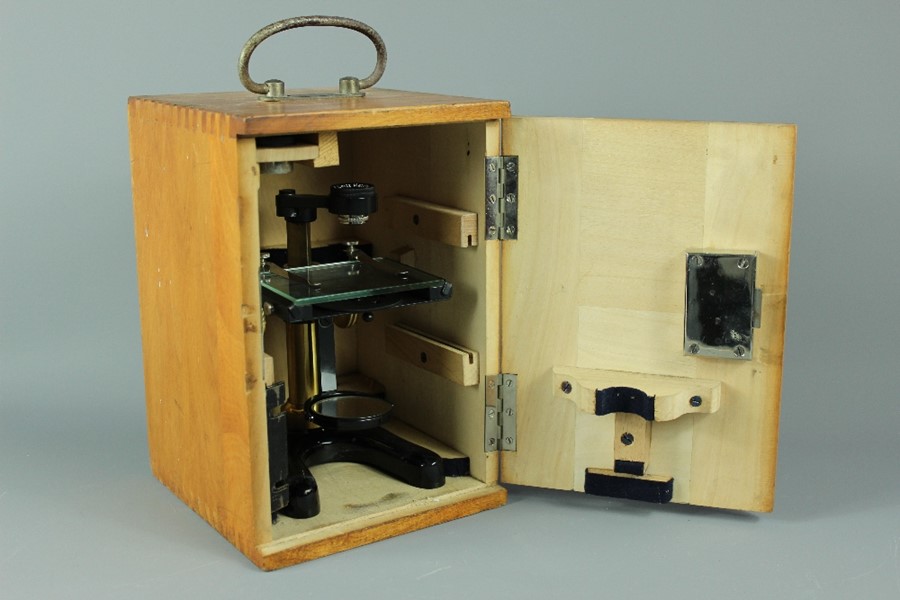 Victorian Ernst Leitz Wetzlar 30 x Monocular Dissection Microscope, complete with the original box...
Großer Guckkasten aus Eichenholz, Niederlande, um 1750. Der ausklappbare Guckkasten hat die Form eines dekorativen Kabinettschränkchens mit aufgesetzten Messingbeschlägen auf Türen- und Schubladenattrappen, der geschwungene Giebel mit aufwändig geschnitzter, ornamentaler Verzierung. Zusammengeklappt 56 x 48 x 29 cm, vorführbereit ca 128 cm lang. Ein geschwungenes Dach ist durch bewegliche...
Price: €24,000
ca. US$26,663
Date: 14 Feb 2020 - 15 Feb 2020
Frankreich um 1900. Schöne Tischmaschine mit Porzellankurbel (Kurbel mit Fehlstellen). Ablage Holz mit Intarsierung. Gusseisen mit Perlmuttintarsierung. Technisch wohl in Ordnung. Alterssp. Abdeckhaube fehlt. Etwas schwergängig...
Date: 14 Feb 2020 - 15 Feb 2020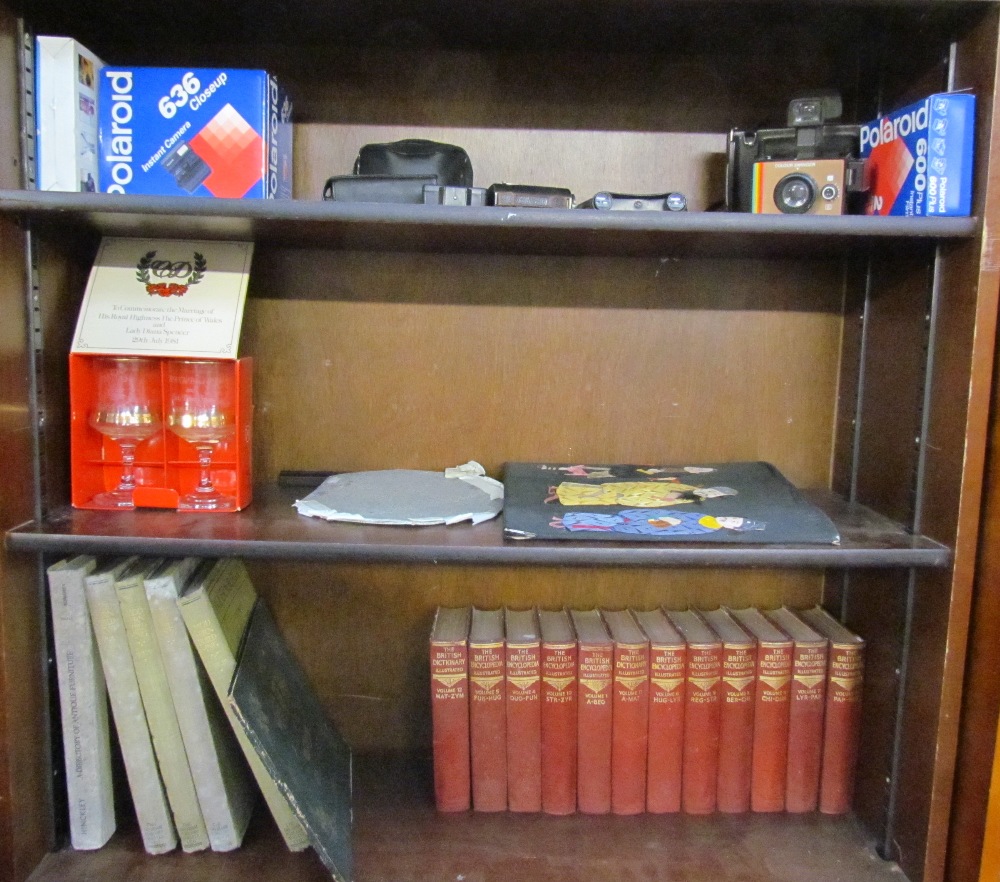 A Polaroid 636 Close Up camera together with other cameras, books commemorative cameras etc...
Price: £40 - £60
ca. US$52 - US$78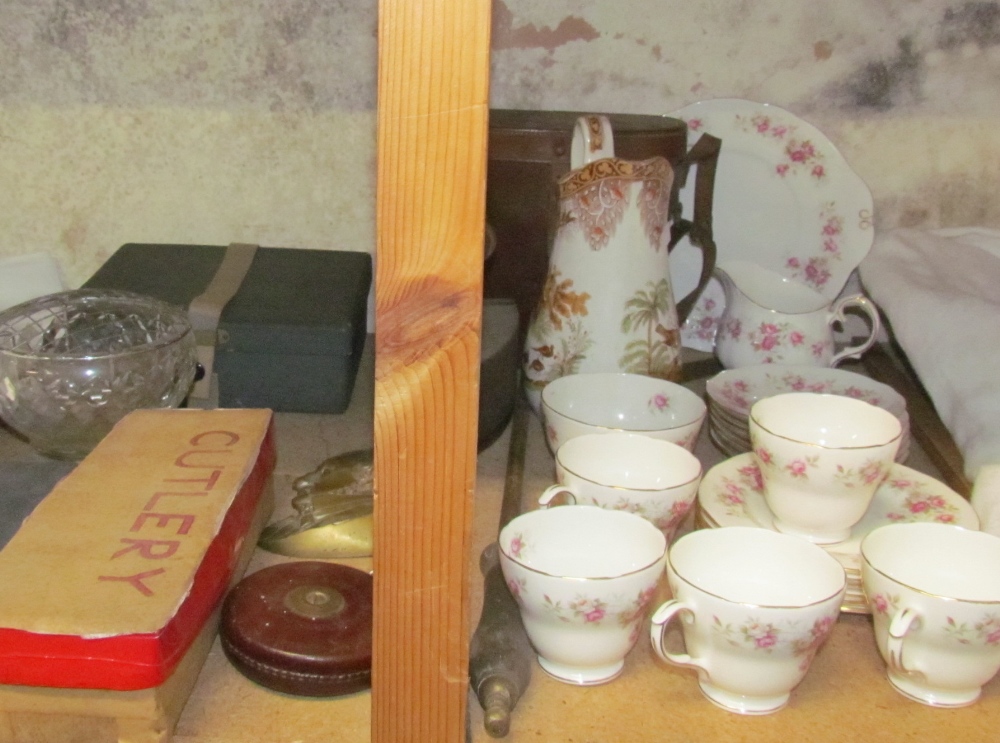 A pair of Ross Military binoculars 1938, together with a Duchess part tea set, flat iron, cutlery etc...
Price: £80 - £100
ca. US$104 - US$130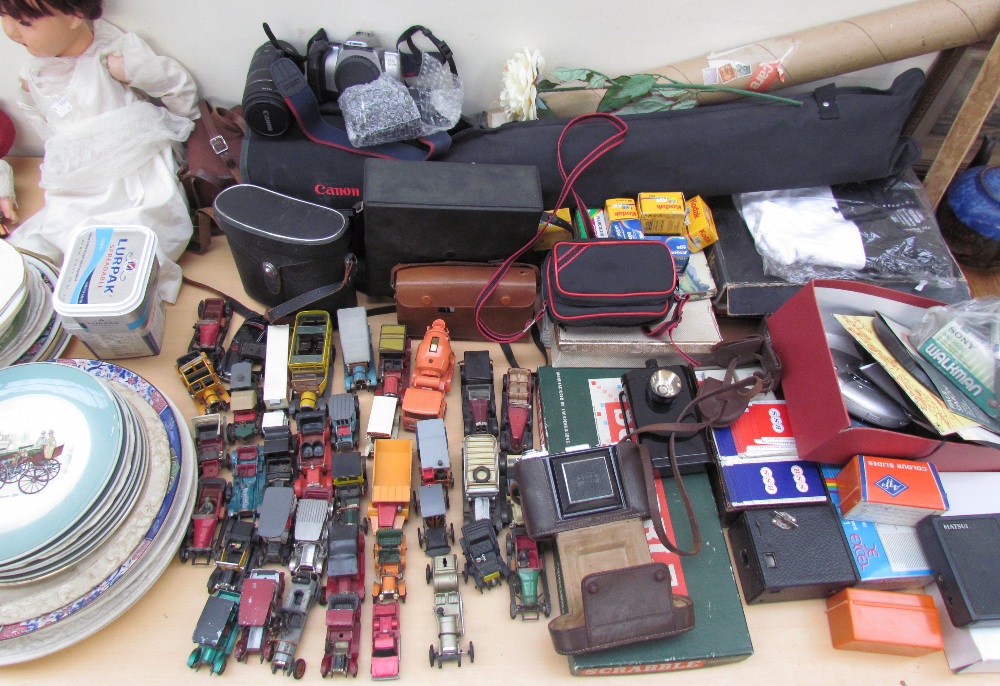 A collection of model cars together with a Canon camera, lenses, other cameras, board games, plates, dolls etc...
Price: £40 - £60
ca. US$52 - US$78
1940 Model 564, with Emerson decals. height 5 1/2in (13.9cm); width 6 3/4in (17.14cm); depth 4 1/4in (10.7cm...
Price: US$1,200 - US$1,800
Try LotSearch
Try LotSearch and its premium features for 7 days - without any costs!
Search lots and bid
Price database and artist analysis
Alerts for your searches