Technica, scientific instruments
Deutsch: Große Sammlung von Transistorradios der 1960/70er Jahre. U. a. Siemens RK501 Alpha2, National Panasonic: R-72 Toot a Loop / R-70 Panapet 70 / RF-93, Sanyo, Tote a Tone, Telefunken Olympia Partner, Handgelenkradio Vristo AIE-1541 und Singelplattenspieler Modell Phono Boy von Grundig. Verschiedene Materialen, farbiger Kunststoff. Maße Phono Boy: 8 x 20 x 22 cm. English: Large collection of...
Ca. Ø53mm, ca. 58g, Silbergehäuse, beidseitig verglast, schauseitig das Thermometer, signiert, rückseitig ein funktionstüchtiger Kompass, ebenfalls Emaillezifferblatt (minimale Krakelee im Randbereich), sehr schöner Erhaltungszustand, Rarität. Johann Holtzmann in Wien ist bekannt für seine Taschenthermometer, die er überwiegend für Expeditionszwecke fertigte. Einige dieser Thermometer befinden...
Price: €1,500 - €5,000
ca. US$1,805 - US$6,017
Microscope et sa boîte H microscope : 37 cm...
Price: €60 - €100
ca. US$72 - US$120
Sextant Messing, teilw. schwarz lackiert sowie Holzgriff. Gleichschenkliges Dreieck, verbunden durch gebogte Stege und Meßskala. Oberhalb befestigte Spiegel, Farbgläser und abnehmbares Fernglas. Rechteckige Mahagoni-Schatulle. Herstellerzeichen. sowie 1381. L. 21 cm. A German partly black lacquered brass sextant in a mahogany box. Maker's mark. Berlin. R. Imme. Um 1900...
Date: 9 May 2021 - 15 May 2021
Kindergrammophon "Mon Phono" Braun gebeizter Holzkorpus mit profiliertem Sockel und seitlicher Aufzugskurbel. Schwenkbarer Tonabnehmer, bez. Argentin Concert Sound Box sowie filzbespannter Drehteller. Herstellerzeichen. Dazu eine Dose mit Tonnadeln sowie drei niederländische Schellackplatten. H. 22 cm. 30 cm x 24 cm. A Swiss childrens gramophone with three dutch records. Manufacturer's mark...
Date: 9 May 2021 - 15 May 2021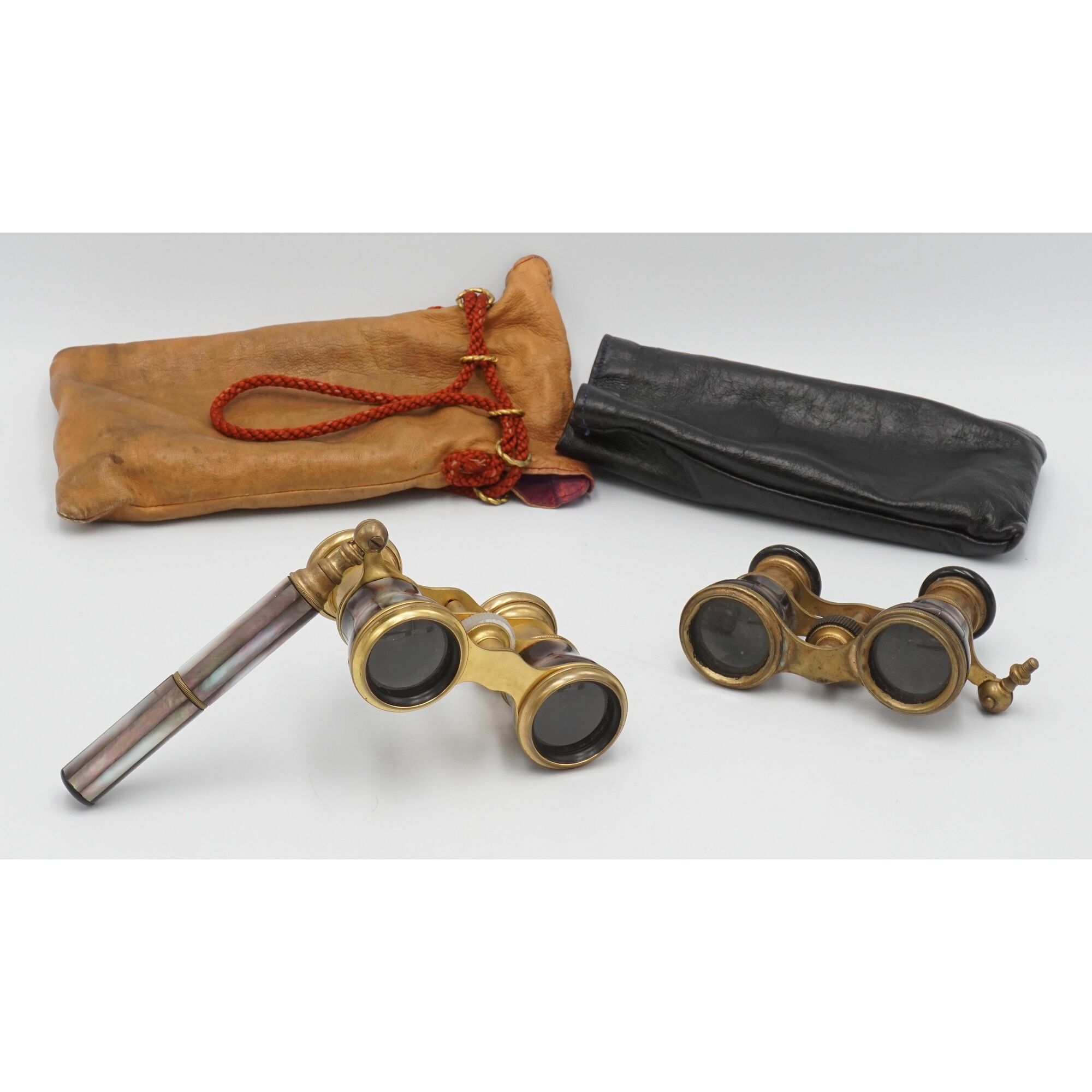 1) Opernglas mit Perlmutt-Besatz, Messing, reich mit Perlmutt besetzt, beweglicher Griff, altersgemäß sehr guter Zustand, Optik klar, ohne Griff 37 x 65 mm (HxB) 2) Opernglas mit Perlmutt-Besatz, Messing, Perlmutt, altersgemäßer Zustand, Griff fehlt, kleinere Fehlstellen im Perlmutt-Besatz, 55 x 10 mm (HxB) Two Mother-of-pearl Opera glasses, around 1900, brass, richly set with mother-of-pearl, 1...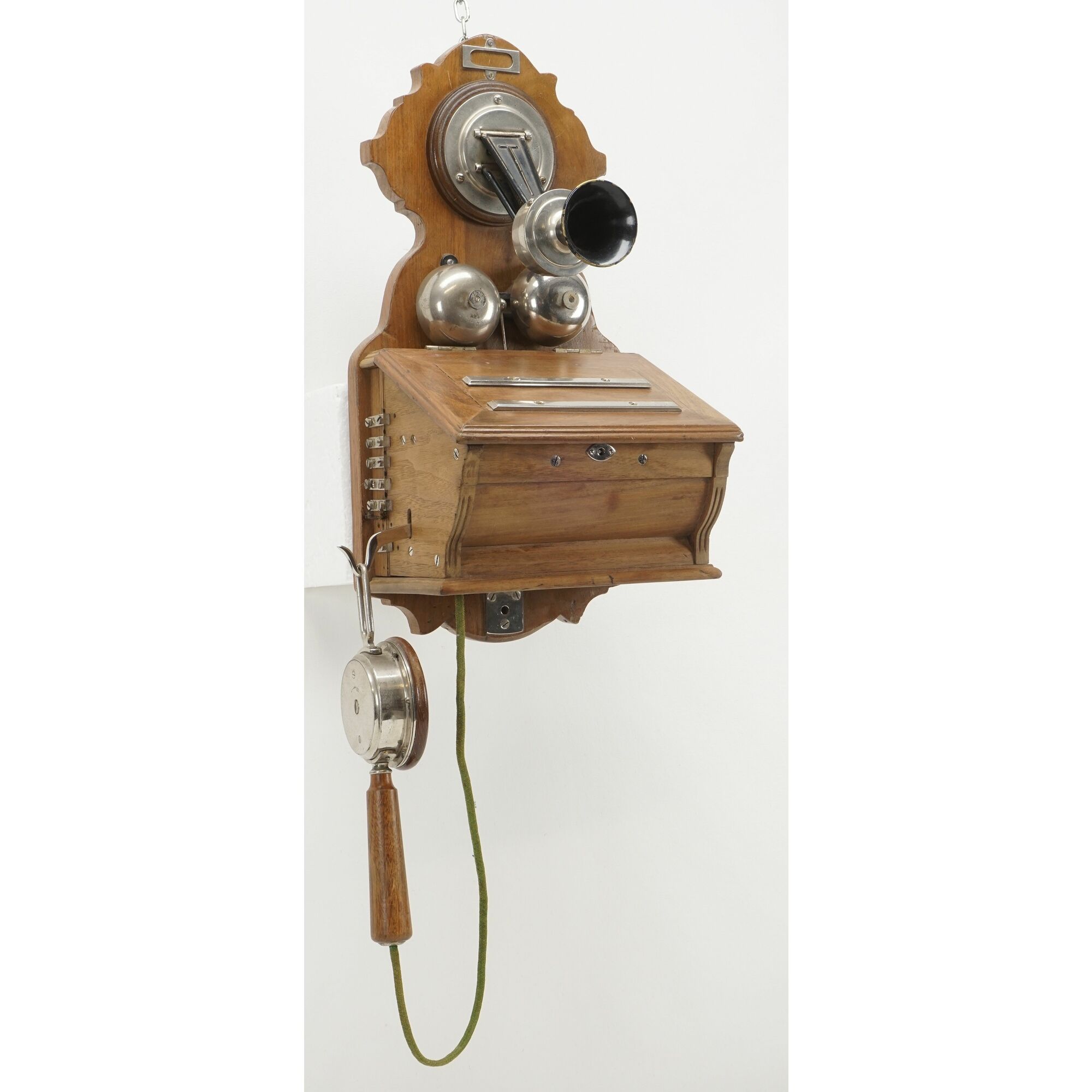 Pulttelefon, schwenkbares Mikrofon, mit Kurbel, Doppelglocke, im Boden gemarkt mit "F. Schuchhardt No. 75617", Hörer mit Hersteller C. F. Lewert gemarkt, originale Verkabelung, altersgemäß sehr guter Zustand, minimale Gebrauchsspuren, nicht geprüft, H. 47 cm F. Schuchhardt wall telephone OB 04, around 1900, swiveling microphone, with crank, double bell, marked on the bottom with "F. Schuchhardt...
SEIRBERT. Microscope monoculaire en laiton, coffret en bois avec optiques et accessoires. Numéroté 1801. Hauteur : 27 cm...
Price: €80 - €120
ca. US$96 - US$144
Folding Camera. Plattenkamera Messing, Rötliches Holz u. schwarzes Gehäuse. Objektiv Zeiss Ikon Carl Zeiss Jena Tessar 1:4,5 f= 13,5 cm. Kamera sauber, löst aus. Gepflegter Zustand. Im Original Ledercase mit Beschreibung u. 5 Kassetten bzw. Platten...
Date: 6 May 2021 - 8 May 2021
London 19.Jh. Messingteleskop auf Tripod. Berieben. Alterssp. L: variabel von 96 - 101 xm. H: 51 cm...
Date: 6 May 2021 - 8 May 2021
Try LotSearch
Try LotSearch and its premium features for 7 days - without any costs!
Search lots and bid
Price database and artist analysis
Alerts for your searches