Technica, scientific instruments
Microscope en bronze et laiton, avec plusieurs lentilles et accessoires ; un tube signé M. Stiassnie à Paris pour Maurice Stiassnie, fabricant de microscope installé rue des écoles à Paris ; dans un coffret en chêne (fente). Fin du XIXe siècle (accidents et manques). H microscope (déplié) : 25,5 cm (approx...
Price: €500 - €800
ca. US$558 - US$893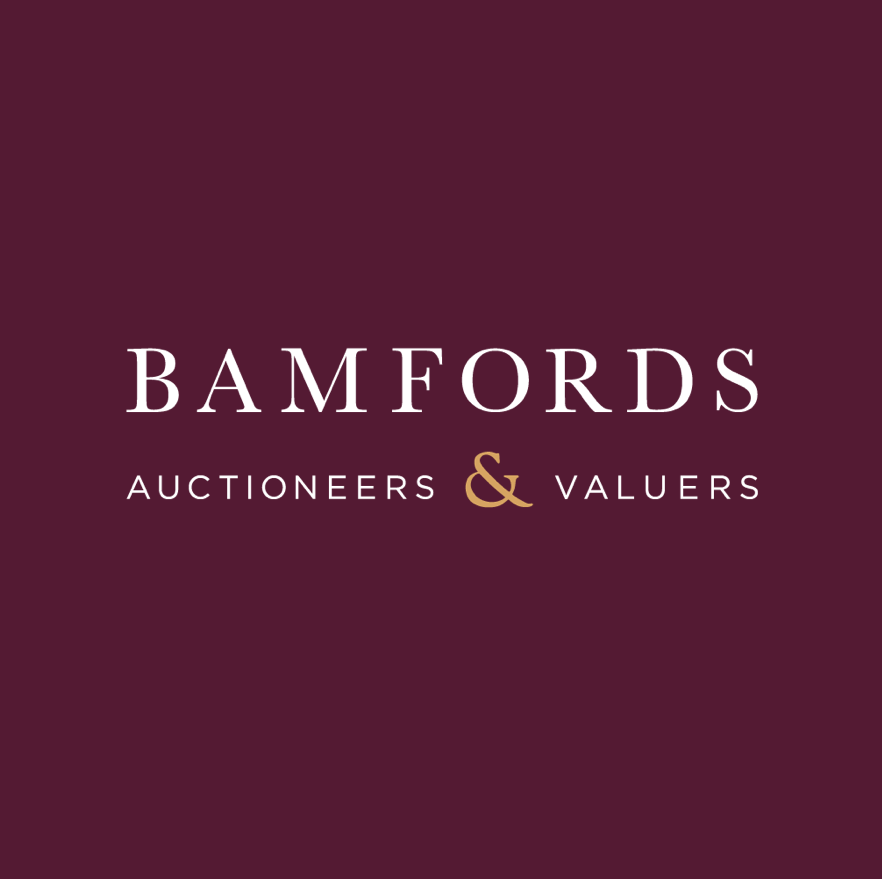 An interesting collection of scientific, drawing and optical instruments, including an American Optical Co [USA] Macula Retinoscope; micrometer; compasses; etc...
Price: £50 - £70
ca. US$63 - US$89
Komposition Acrylfarben über Monotypie auf Ingres-Bütten. 1958. 65 x 48 cm. Unten rechts mit Bleistift signiert "Theo Braun", unten links datiert. Theo Braun studierte von 1939 bis 1941 an der Kunstgewerbeakademie in Dresden und von 1946 bis 1950 an der Akademie der bildenden Künste Wien. Er befasste sich intensiv mit der Technik der Eisenradierung. Kurz nach dem Entstehen unserer abstrakten...
Reichert - Wien, Nr. 6310, Metallausführung, schwarz lackiert, integrierter Fernauslöser in Holzbox, zzgl. 5 verschiedene Okulare, Ausfürhung Carl Zeiss, Ernst Leitz, Reichert-Wien, Altersspuren, ohne Gewähr für Funtion und Komplettheit...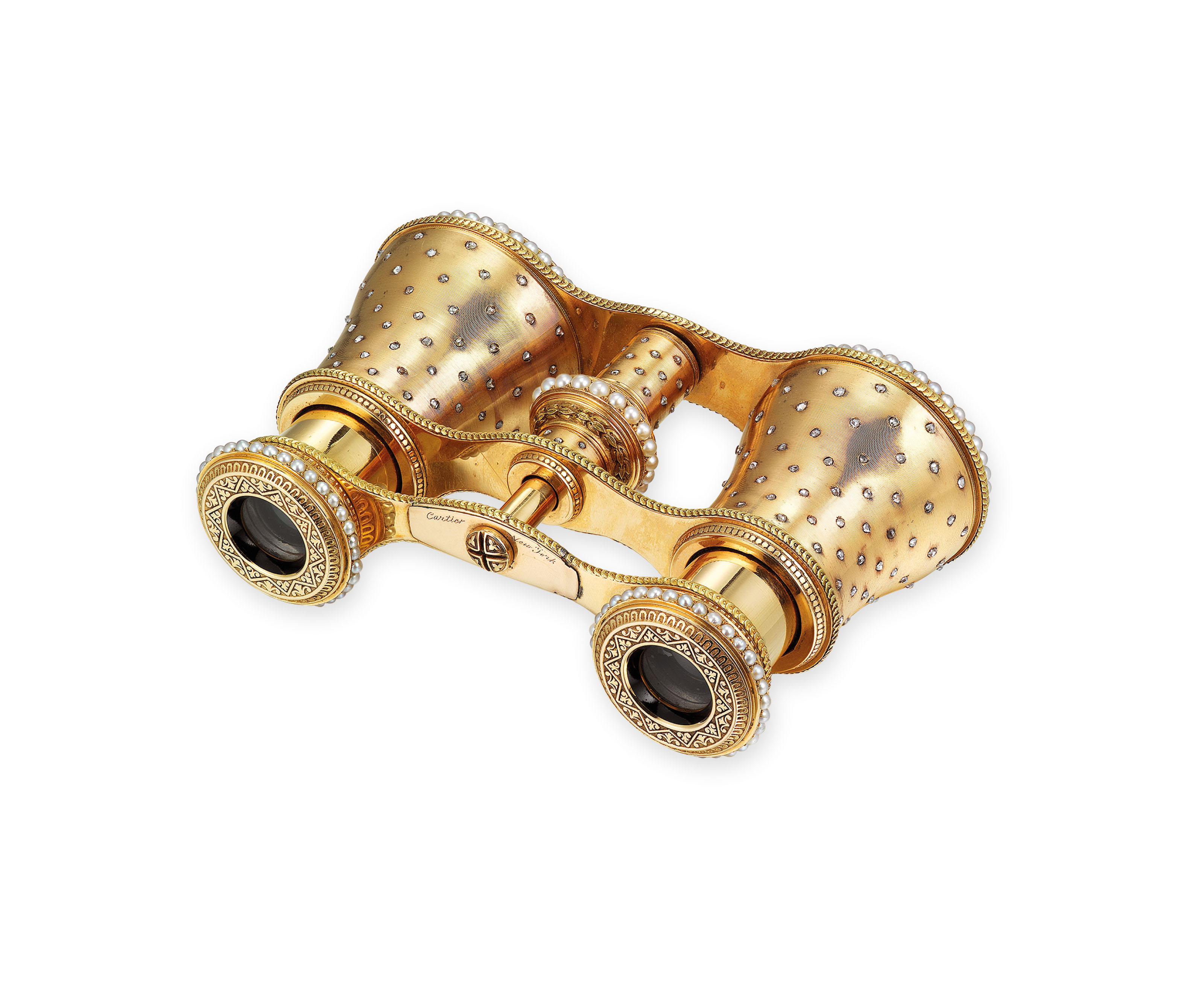 DIAMOND AND PEARL OPERA BINOCULARS, CARTIER Rose-cut diamonds, seed pearls, circa 1915, signed Cartier New York, black silk fitted case US$60,000-80,000...
Price: HK$480,000 - HK$650,000
ca. US$61,161 - US$82,823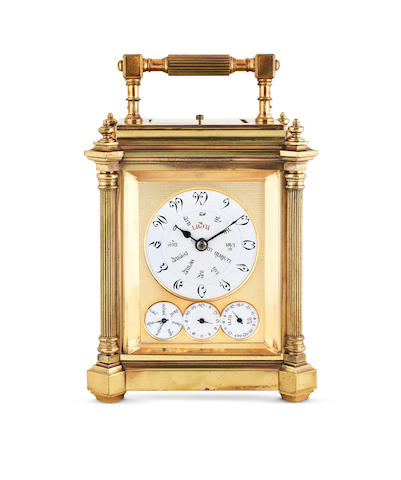 J.W.Benson. A Very Rare Gilt Brass Grande and Petite Sonnerie Striking Carriage Clock with Day, Alarm and Buddhist Moonphases, all in Thai, With Fahrenheit and Centigrade Thermometer Year: Circa 1890 Case No: 19482, Stamped J.W.B Calibre/Movement: Twin spring barrel movement with platform lever escapement Dial: White enamel dials all in Thai with engine turned gilt mask, signed Case: Height 190mm...
Price: HK$50,000 - HK$100,000
ca. US$6,370 - US$12,740
Comprising a model 30 Amberola phonograph contained in an oak case with hinged lid and an Edison standard phonograph contained in an oak case with a banner decal on front complete with handle, horn, lid, and needle. Greatest height 13 inches (33 cm). Together with over 55 beeswax cylindrical records...
A Sextant and Telegraph Machine Sextant measures 27 x 28 cm...
Price: €100 - €200
ca. US$112 - US$224
Date: 28 May 2019 - 30 May 2019
Salomon empfängt die Königin von Saba. Kupferstich. 42,7 x 66,7 cm. 1621. Hollstein 36, Baines (New Hollstein) 35 II (von V). Vor der Adresse Hugo Allardts. Ausgezeichneter, klarer, wenngleich späterer Druck, oben und unten mit der Plattenkante, links und rechts bis auf diese geschnitten. Geglättete vertikale Mittelfalte, diese teils ausgebessert, mehrere Randeinrisse, diese teils sorgsam...
GAIMARD, Joseph Paul (1796-1858). Voyages de la Commission scientifique du Nord en Scandinavie, en Laponie, au Spitzberg et aux Feroe, pendant les années 1838-1840, sur la corvette La Recherche, commandée par Fabvre . Paris: Arthus Bertrand, [1842-1855]. First edition, complete with all parts, of Gaimard's second scientific expedition to Scandinavia onboard La Recherche. Departing from Le Havre...
Price: £25,000 - £35,000
ca. US$32,511 - US$45,516
Try LotSearch
Try LotSearch and its premium features for 7 days - without any costs!
Search lots and bid
Price database and artist analysis
Alerts for your searches